Hiroshi Yamauchi, Video Game Pioneer, Dead at 85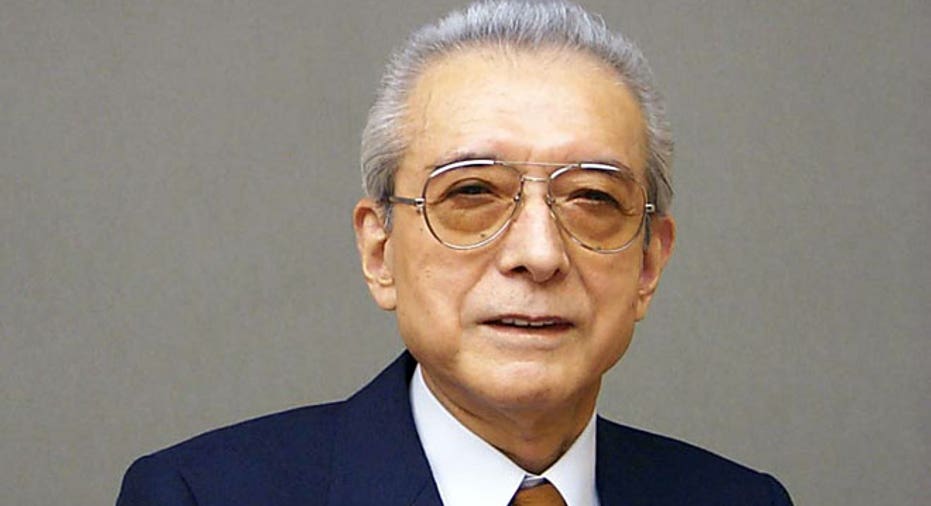 Hiroshi Yamauchi, the Japanese billionaire who transformed Nintendo into a video gaming heavyweight, died Thursday at 85.
Yamauchi, a college drop-out, ran Nintendo from 1949 through 2002, driving the Japan-based firm from the playing card business into one of the world's best-known makers of video games.
"Nintendo is in mourning today from the sad loss of the former Nintendo president Mr Hiroshi Yamauchi," a Nintendo spokesperson said.
Under Yamauchi's reign, the company rolled out the first portable video game device with a microprocessor, called the "GAME & WATCH," in 1980. That year, he hired artist Shigeru Miyamoto, who crafted the game Donkey Kong. The game's hero became known as 'Mario' – perhaps the single most identifiable face in the history of the industry.
In 1984, Nintendo launched the Famicom console – which was later renamed the Nintendo Entertainment System (NES) when it was rolled out globally. It was the NES that propelled Nintendo into the global spotlight, and ignited a revolution in the way consumers interact with technology. The system featured famous games like Zelda and Metroid. Most of all, though, Mario marched his way into homes across the world, starring in "Super Mario Bros."
Yamauchi's success wasn't limited to the creative side of the company, bringing Nintendo public on the Kyoto and Osaka stock exchanges in the early 1960s. He was the company's second-largest shareholder when he died, according to data from Bloomberg News.
Still, for Yamauchi, the path to success didn't always run smooth. Nintendo failed repeatedly at bringing an assortment of toy products to market in the late 1960s in a move that nearly drove it to bankruptcy, according to Bloomberg, citing several books on the subject.
It turned out Yamauchi's interest in gaming wasn't limited to playing cards and virtual systems. He tapped into America's favorite past-time by purchasing a 55% stake in the Seattle Mariners in 1992, which is still owned by Nintendo America today, according to The Seattle Times.
Nintendo's shares have fluctuated much in recent years, sending Yamauchi's wealth swinging widely.
They surged in the mid-2000s, but have since pulled back sharply amid increased competition from Microsoft's (NASDAQ:MSFT) Xbox,   Sony's (NYSE:SNE) PlayStation and the boom in smartphone gaming on platforms like Apple's (NASDAQ:AAPL) iOS and Google's (NASDAQ:GOOG) Android.
Yamauchi's net worth weighed in at $2.1 billion, as of April, according to research by Forbes. That made him Japan's thirteenth-richest person, and one of the world's wealthiest thousand individuals.
Yamauchi, who died from complications due to pneumonia, is survived by his oldest son Katsuhito, the Associated Press reported.