Hired! Cox Communications, Jamba Juice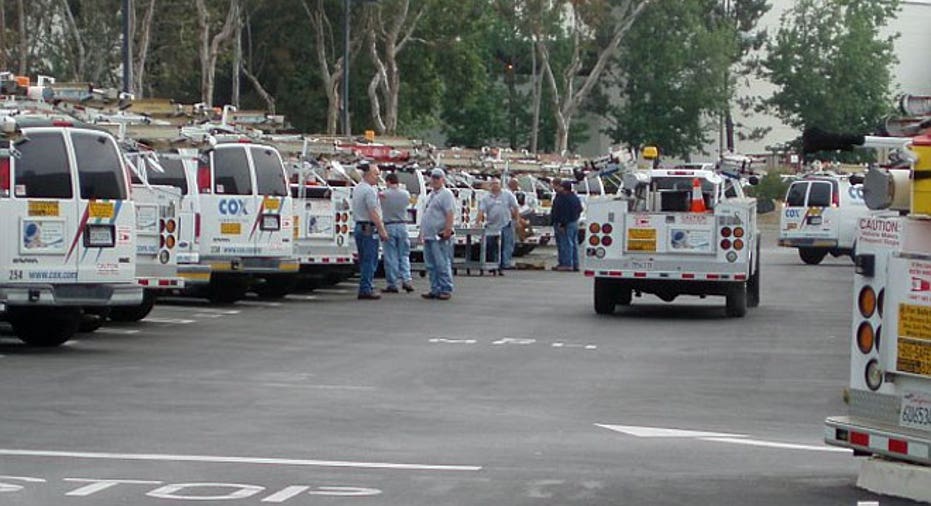 Many of you know that I grew up first in Dallas and later moved to Phoenix. I still call both home, but one of the staples of "home" was always Cox Communications! The company operates in 18 states, but when you television is such a huge part of your life, you remember these things. Cox just one of the great companies hiring this week.
Happy Hunting!
CC
1. Cox Communications
*There are currently more than 160 jobs posted for the company, including many openings for sales agents
*Phoenix is the company's largest market and typically more opportunities exist there. However, the company does hire nationally
*The company is filling roles to serve existing residential and business customers so there will continue to be roles that need to be filled by year-end and into the new year
*There are some open specialized management and technical specialist roles, but the most opportunities exist for customer service representatives and sales roles
*Salaries are competitive and are both hourly and salaried depending on the role. The actual salary varies based on the specific role and candidates' background and experience
*Cox has been included in DiversityInc's Top 50 Companies for Diversity list for nine years, is currently ranked #18 and has won 31 J.D. Power awards across business and residential product lines
*Cox is the largest private telecom services company in the U.S. It provides voice, internet, video and home Security solutions for approximately six million residential and business customers
*The company has been in the cable/telecom business for more than 50 years and provides service in 18 states
2. Jamba Juice
*Jamba is hiring ongoing throughout the year based on business needs and normal attrition
*Jamba is currently seeking "team members" and "shift leaders." Roles the organization hires for are based on department, but in stores can range from "team member" to "regional district manager"
*Team Member: Ready to be friendly and fast when helping  guests. Must be 16 years of age and have basic computer and data-entry skills. Able to lift 30-40 pounds regularly throughout assigned shift. Ability to stand, bend, reach and scoop throughout assigned shift. Ability to be mobile in walk-in refrigerator and freezer with temperatures ranging from 40*F to -10*F.
*Shift Leaders:  The first step in a management career with Jamba. Available to work across variable shifts as assigned weekly.  Must have 1-2 years of supervisory experience in food/retail, be 18 years of age and have a high school diploma.
*Salary range is from $8.00 - $13.00 per hour depending on experience.
*Management positions are eligible for benefits. All individuals can participate in our 401(k) program, Employee Stock Purchase Program and are eligible for a significant discount on Jamba products.
*Jamba plans to develop 60-80 new U.S. and international locations in 2014 – based on volume of those stores, the company can hire up to 15-20 individuals per store.
3. CentiMark
*Currently has 100+ jobs posted nationwide, and plans to hire 500+ by the end of the year
*Positions available include: sales representatives, national account representatives, management, service directors, customer service and forepersons/laborers
*Pays competitive wages within the industry
*The company's superlative benefit package includes: medical/dental/vision insurance, fexible Spending, Life Insurance, 401K Plan, Paid Vacation and Holidays, Company Vehicle or Vehicle Allowance (commensurate with the position)
*CentiMark is a nationwide company -- we are looking for good people to work for us across the entire United States and Canada.
*CentiMark celebrated 46 years in business on April 19, 2014, and is North America's largest full service roofing and flooring contractor
*Company offers a variety of roof systems, energy efficient solutions, 24/7 emergency service, preventative maintenance, repairs, on-line roof asset management and flooring solutions
4. Beef 'O' Brady's
*Beef 'O' Brady's is opening 10 locations in 2015 and about 35 people are expected to be hired for each location (meaning 350+ hires)
*On the local level, there are openings for general manager positions, servers and bartenders available at individual locations
*Beef 'O' Brady's is hiring nationwide, but particularly looking to grow in Georgia, Texas, Illinois and New York
*The pay ranges from minimum wage, tip positions, tip server positions to salary positions
*The benefits vary from individual locations across the U.S.
*Beef 'O' Brady's is a franchise of family sports pubs that has a menu featuring pizza and flatbreads, wings, fresh Angus burgers and salads
*Beef 'O' Brady's currently operates 209 locations in 23 states.