Hired! College Majors Bringing Hefty Paychecks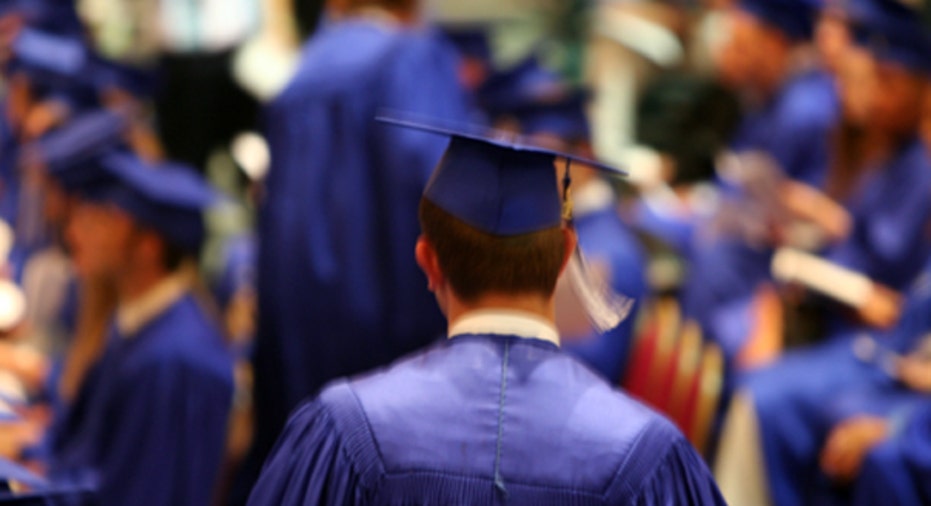 With colleges across the country once again opening their doors, we decided to look at majors that could lead to higher paying jobs. After all, if you are taking out student loans, make sure that you are going to get a job that will pay for that education.
Here's a look at the average salaries of some popular college majors, according to the Bureau of Labor Statistics. (I should note that journalist--yes, yours truly--is ranked as one of the lowest-paying jobs right out of college.)
Happy Hunting (and studying)!
CC
SCIENCE
*Chemistry and human biology are attractive majors in this field with good pay and job openings
*There are about 85,000 jobs in the U.S. directly involving chemistry and another 784,000 jobs in related fields.
*Having a biology degree is a major stepping stone to getting into medical school (or some variable--like dentist school, etc...)
*Cheryl's POV: Pharmacist is actually one of my favorite career suggestions, it's a quicker education process and won't cost an arm and a leg to fund (like med school)
*Possible jobs you can get:
*Chemist: study substances at the atomic and molecular levels and the ways in which substances react with each other Average Salary: $73,000 
*Pharmacist: dispense prescription medications to patients and offer expertise in the safe use of prescriptions Average Salary: $116,000
*Surgeon: operate on patients to treat injuries, diseases and deformities Average Salary:  $230,000
*Physician: examine patients; take medical histories; prescribe medications; and order, perform, and interpret diagnostic tests Average Salary: $187,000
*Dentist: diagnose and treat problems with a patient's teeth, gums, and related parts of the mouth Average Salary:  $149,000
ENGINEERING
*There are more than 25 major specialties recognized in the fields of engineering, computing, and engineering technology
*top majors: chemical, computer, mechanical, biomedical and electric
*Average starting salary is $54,000-$68,000 depending on the field
*Cheryl's POV: A lot more jobs in the tech world than in civil
*Possible jobs you can get:
*Petroleum Engineer: design and develop methods for extracting oil and gas from deposits below the earth's surface Average Salary: $130K
*Software Engineer: develop computer applications that allow people to do specific tasks and the underlying systems that run the devices or control networks Average Salary: $93,000
*Electrical Engineer: design, develop, test, and supervise the manufacturing of electrical equipment Average Salary: $89,000
*Biomedical Engineer: analyze and design solutions to problems in biology and medicine Average Salary: $86,000
*Mechanical Engineer: design, develop, build, and test mechanical and thermal devices, including tools, engines, and machines Average Salary: $80,000
STATISTICS
*Statistics is the science of learning from data. It is concerned with the collection, analysis, and interpretation of data, as well as the effective communication and presentation of results relying on data.
*Statisticians are in demand in all sectors of society, ranging from government, to business and industry, to universities and research labs.
*The average starting salary from this major is around $52,500. The average mid-career salary is around $98,900
*Possible jobs you can get:
*Actuary: analyze the financial costs of risk and uncertainty Average Salary: $93,000
*Mathematician: use advanced mathematics to develop and understand mathematical principles, analyze data, and solve real-world problems Average Salary: $101,000
*Economist: study the production and distribution of resources, goods and services by collecting and analyzing data, researching trends and evaluating economic issues Average Salary: $91,000
*Statistician: use statistical methods to collect and analyze data and help solve real-world problems in business, engineering, the sciences,or other fields Average Salary: $75,000
BUSINESS
*Business majors can include a concentration in finance, accounting, economics, business administration/management, marketing, sales and international business
*The demand for business majors will always be high because there are an endless number of career opportunities available to individuals with a good business education.
*Also - academic advisors recommends that undecided underclassmen minor in a field they're interested in but major in business because the requisite courses can benefit most careers
*Cheryl's POV: Executives can make a lot of money – but be realistic, that won't happen right away. Those looking to become an economist should be prepared to go the academic route for the most part.
*Also good to remember that in many business positions, can make a good salary, but will typically work more than 40 hours a week
*Possible jobs you can get:
*Corporate Executive: devise strategies and policies to ensure that an organization meets its goals Average Salary: $101,000
*Economist: study the production and distribution of resources, goods and services by collecting and analyzing data, researching trends and evaluating economic issues Average Salary: $91,000
*Management Consultant: propose ways to improve an organization's efficiency Average Salary: $78,000
*Logistician: analyze and coordinate an organization's supply chain, which is the system that moves a product from supplier to consumer Average Salary: $72,000
*Accountant: prepare and examine financial records Average Salary: $63,000