Hinge, Zola Books, Sprinklr: It's Not all About Twitter Right Now
Online dating, books and social media is where it's still at for VC's. Here's a snapshot of some of the startups that scored funding this week.
1. Hinge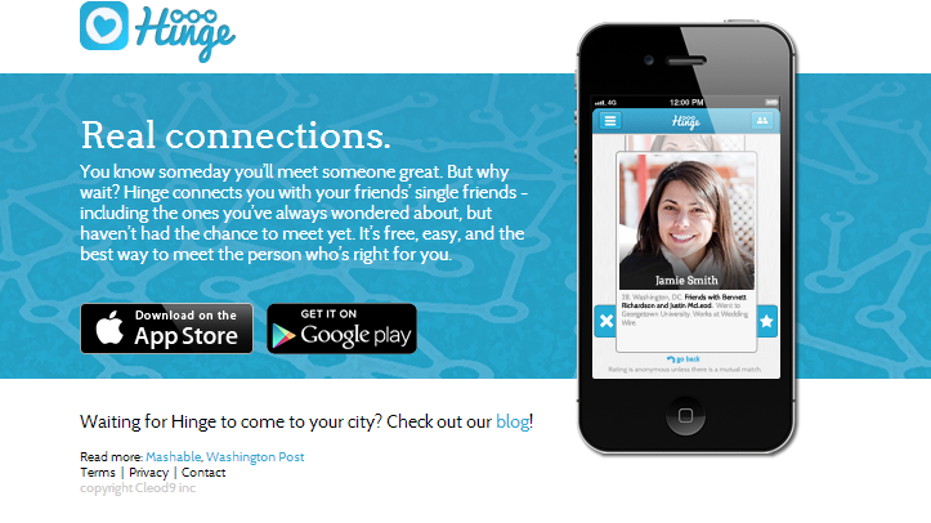 ---
This week, mobile dating app Hinge raised a $4 million Series A from Great Oaks and Social + Capital, among other investors. While hookup app Tinder has been spreading like wildfire (in July, Techcrunch reported the app had made more than 100 million matches), Hinge founder Justin McLeod says there's still room for another relationship app.
"On a high level, Tinder is all about people around you right now, facilitating finding people close to you right now with a mutual interest, we're really trying to find the best people for you at the next bar or the next neighborhood," says McLeod. Hinge hooks up site members with "friends of friends." McLeod says matches can happen within the first day, though most happen within a 24 to 48 hour period.
Currently, Hinge is operating only in Washington, D.C., New York and Boston, but the funding will be used to help the company expand into three new undisclosed markets. The company has 10 employees, says McLeod, and it has no immediate plans for hiring.
"The team is built to scale at this point," says McLeod. He says many of the investors who ended up putting money into the Series A round were actually users of the app who became fans of the experience.
2. Zola Books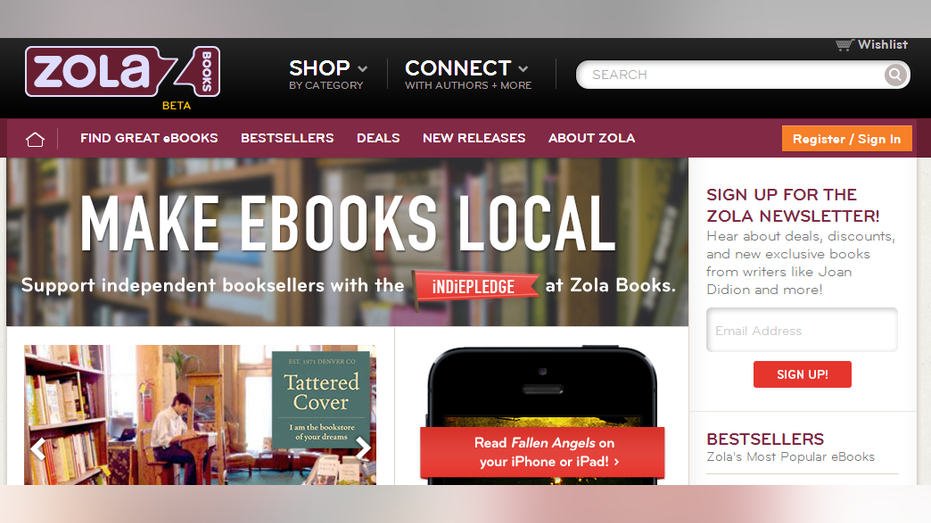 ---
Going up against a giant like Amazon may sound intimidating, but Zola Books founder Joe Regal says not so much.
"How are they going to be able to compete with us?" asks Regal, who says that while his question may seem ridiculous, he feels that Amazon's e-book experience is incomplete. Regal, who worked in book publishing for 20 years, says he plans to build out a rich online community of book reviewers, authors and readers. While the $5.1 million seed round was led by Cablevision and HBO founder Charles Dolan, a number of prominent authors also invested in the company, including Gregory David Roberts, Audrey Niffenegger and Chandler Burr.
Currently, Zola Books offers 100,000 titles for download on any platform, including some that are unable to get elsewhere in e-book form, such as works from Joan Didion and John Gregory Dunne. Members can take an "Indie Pledge," in which they affiliate themselves with an indie bookstore on the platform, such as New York City's The Strand. Once they take the pledge, 60% of the sales made on the Zola platform will go to that store.
Regal says the startup, whose site is currently in beta, will also be using the funding to build out the e-book reading experience, which he intends to be a more social experience. "We want to have people have conversations within the book itself. You can go and you can review books and read books, but you can also be in the book and share a quote with one person, or you can see the notes left in the book by your friends," says Regal.
3. Sprinklr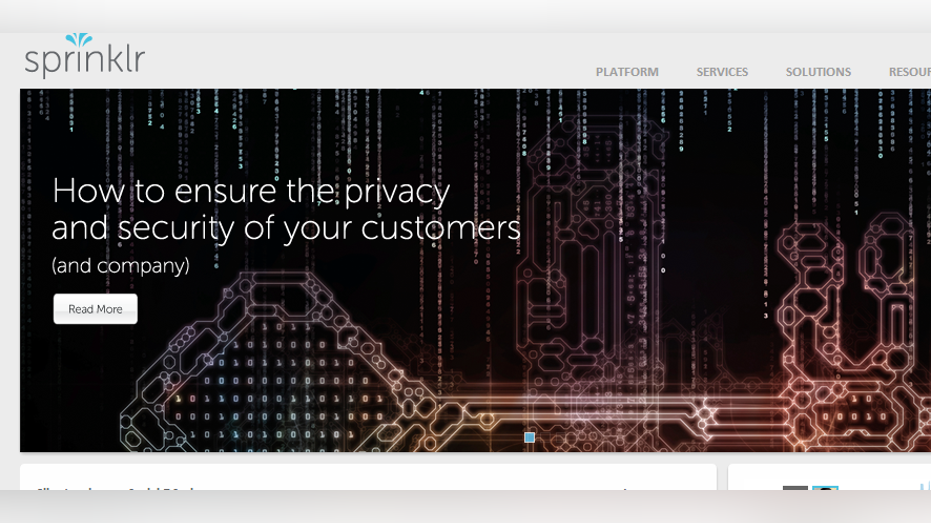 ---
In a week dominated by social media news thanks to the Twitter IPO, social media management company Sprinklr also made headlines closing a $17.5 million Series C round of funding from inside investors Battery Ventures and Intel Capital. The two firms have now invested a total of $37.5 million in the four-year-old startup, which is based in New York City.
Big companies like Salesforce, Adobe and Oracle all have products in the social media management space, and Sprinklr is also up against smaller companies like Hootsuite and Spredfast.
Battery Venture's Neeraj Agrawal, however, is confident in Sprinklr's future. Agrawal has invested in a number of marketing technology companies that have gone on to have successful exits, and he sees a similar trajectory for Sprinklr. (One such company, Omniture, was purchased by Adobe for $2 billion in 2009, while another, ExactTarget, was acquired this summer by Salesforce for $2.5 billion.)
Calling founder Ragy Thomas a "product visionary," Agrawal says Battery decided to invest more in Sprinklr thanks to great execution happening at the right time in the market.
"As a software investor, I think value is a function of two variables: How many people in a company interact with the product and how often they interact," says Agrawal. Based on these two variables, he says he was willing to help Sprinklr accelerate its growth to become the top dog in the space.
As part of the expansion, Thomas says Sprinklr is building out a UK office to further European growth.
"Many or most of our clients are committed to having a global footprint, so we just started that expansion," says Thomas. He says the company is on a path to an IPO, possibly as early as 2015.
"At this point, we've passed on multiple offers to acquire – we're in a pretty hot space," says Thomas.
He feels that innovation is slowed down when startups merge with large companies. "We want to keep that relentless focus on building out that complete platform – social media for businesses is still in its infancy," says Thomas.