Himalayan Startup Aims to Fashion Better Lives Through Ecommerce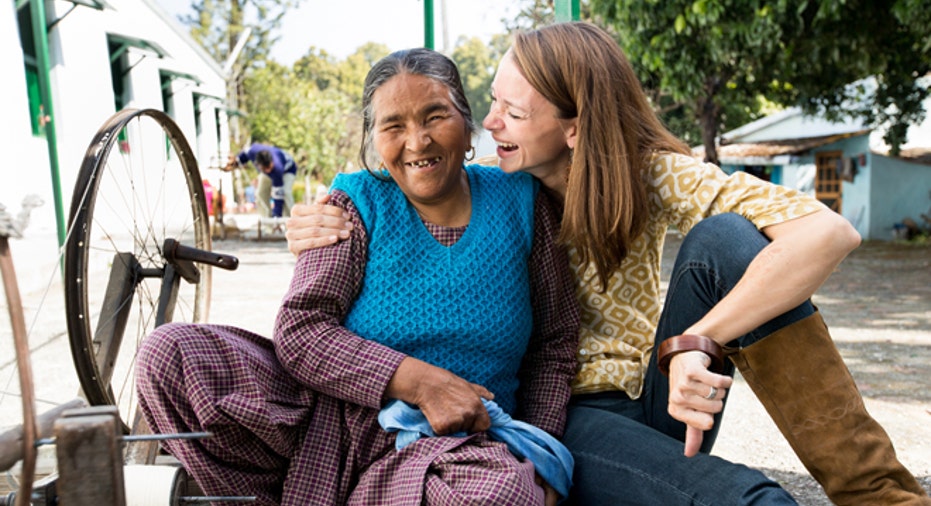 Social Business Spotlight: JOYN, @joynindia
Who: Melody Murray, founder JOYN
What: The for-profit social venture employs marginalized artisans in developing areas and connects them with the global online fashion marketplace. It also provides other opportunities, such as education for children, through its non-profit arm, JoyCorps.
When: June 2011
Where: Rajpur, near Dehradun in northern India
How: Founder Melody Murray and her husband David have long shared a desire to create sustainable solutions for people living in need, to improve their daily lives through employment and support. The couple spent their first ten years of marriage brainstorming how they could realize this dream, and in 2010, they sold their belongings and moved to northern India with their two young sons. A year later, Melody founded JOYN. Through the company, local designers are able to sell handcrafted goods – everything from textiles and handbags to home accessories – to consumers around the world.
"I know I'm working for something that is much bigger than myself, and that is the greatest reward you can imagine," Murray says.
JOYN now supports 140 full-time artisans, and in the last year alone, sold 40,000 bags through 130 boutiques. They have also set up a non-profit, JoyCorps, which offers daily meal plans, education resources and medical care to employees and their families.
Biggest challenge: "I think the hardest part has been not being able to do more," Murray says, adding that not a day has gone by without people asking her for a job. She recalls a particular instance that really hit home for her, when she and her family had just sat down for dinner and heard a knock on the door. One of her sons went to see who it was, and found a woman standing there, her seven-year-old translating for her. She was desperate to find work.
"In my dreams, this need doesn't exist. There is a thrill in the fight, though, helping to empower people with daily purpose, dignity, sustenance for their families, community and relationships," Murray says. "Work is redemptive, and … I not only have work, I get to give work."
Best advice: "People often assume Dave and I are overly qualified for the jobs we set out to do, but that's not true, this is not rocket science," Murray says, adding that starting a social venture like JOYN is more about confidence and hard work, than skill or experience. "We are absolutely doing something replicable, and we want this to be a model for others."