Hilton Eyes Record Hotel IPO With $2.4B Offering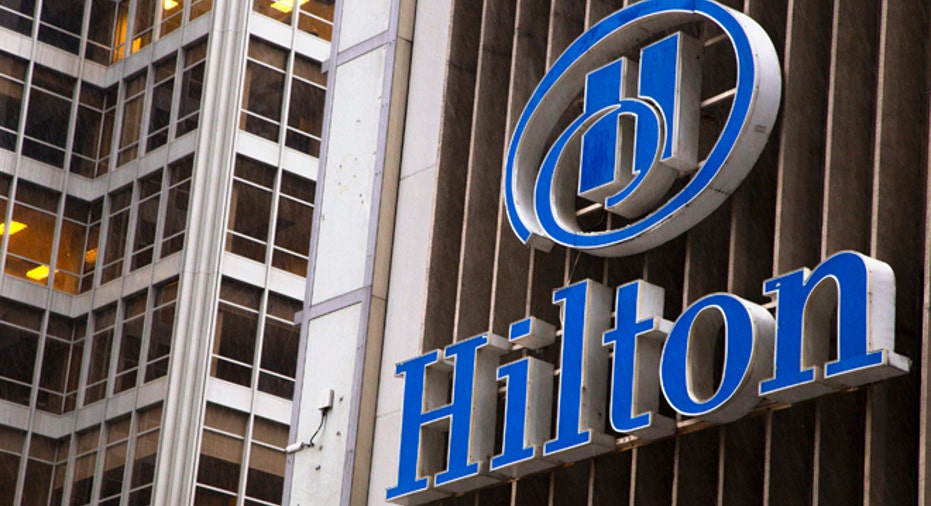 Hilton Worldwide increased the size of its initial public offering on Monday, saying it plans to raise up to $2.4 billion in what would be the largest offering by a hotel company.
Hilton is returning to the public markets following its $18 billion 2007 leveraged buyout as U.S. equity markets continue to shatter all-time records. The S&P 500 has rallied in each of the last eight weeks, the index's longest winning streak since January 2004.
In a Securities and Exchange Commission filing, Hilton said it expects to sell 112.8 million shares during its IPO at between $18 and $21 a piece, translating to as much as $2.4 billion. Previously, Hilton said it would look to raise up to $1.25 billion in the IPO.
The $2.4 billion offering would surpass the $1.09 billion sale in November 2009 by Hyatt (NYSE:H) as the biggest lodging IPO, according to Bloomberg. It would also make Hilton the No. 2 U.S. IPO this year behind Plains GP Holdings (NYSE:PAGP).
If extra shares are sold due to strong demand, Hilton could raise as much as $2.7 billion.
The SEC filing by Hilton also revealed that Blackstone (NYSE:BX), which acquired Hilton in 2007 in the hotel industry's largest ever go-private deal, is not planning on selling shares in the IPO.
"The Blackstone Group has timed the Hilton IPO at the perfect market inflection points of increasing global consumer travel demand, daily room rates, and occupancy," Boston University Professor Christopher Muller said in an email.
Hilton announced a slew of additions to its list of underwriters, including JPMorgan Chase (NYSE:JPM), Wells Fargo (NYSE:WFC), Barclays (NYSE:BCS) and HSBC (NYSE:HBC). Hilton also lists Blackstone Capital Markets as an underwriter.
The lead underwriters are Deutsche Bank (NYSE:DB), Goldman Sachs (NYSE:GS) and Bank of America Merrill Lynch (NYSE:BAC).
Last week, Hilton announced plans to list its IPO on the New York Stock Exchange, which was recently acquired by IntercontinentalExchange (NYSE:ICE). Hilton said it plans to use the ticker symbol "HLT."