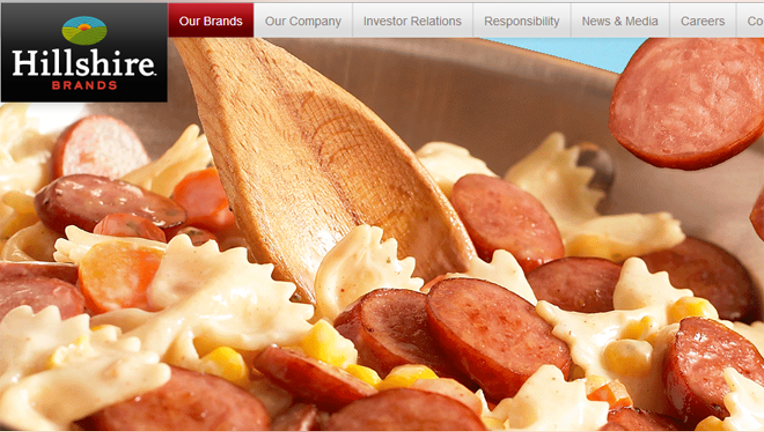 Chicken producer Pilgrim's Pride (NYSE:PPC) countered Tyson Food (NYSE:TSN) with a higher offer of $7.7 billion to acquire Hillshire Brands (NYSE:HSH), spurring the maker of Ball Park hot dogs and Jimmy Dean sausage to begin talks with the two suitors.
Shares of Hillshire jumped 8.6% to $58.16 in pre-market trading on Tuesday, while Tyson fell 1.4% to $42.79. Pilgrim's stock was inactive before the opening bell.
Pilgrim's is now willing to pay $55 a share in cash, up from an initial offer of $45 a share. That topped a bid of $50 a share from Tyson. Both offers are contingent on the termination of Hillshire's $6.6 billion deal to take over Pinnacle Foods (NYSE:PF).
According to Hillshire, the company received Pilgrim's revised proposal on June 1, about three days after Tyson announced its bid.
Hillshire's board decided to conduct separate discussions with Pilgrim's and Tyson, although the Chicago-based company is not backing away from its agreement with Pinnacle.
In fact, Hillshire said it "does not have the right to terminate the Pinnacle Foods merger agreement on the basis of either of these proposals or enter into an alternative acquisition agreement with either of these parties prior to termination."
Last month, Hillshire unveiled a cash-and-stock transaction to buy Pinnacle, which makes Wish-Bone salad dressing and Vlasic pickles. The proposal includes a break-up fee of $163 million.
The takeover bids come at a time when food producers are dealing with supply challenges. Tyson, the top U.S. meat producer by sales, recently said a virus affecting piglets in the U.S. will hurt pork production this summer. Meanwhile, drought conditions in California have contributed to weaker cattle supplies.
An acquisition of Hillshire, which also makes its namesake lunch meats, would help Pilgrim's Pride better compete with Tyson.
A Tyson spokesperson said the company did not have any comment.