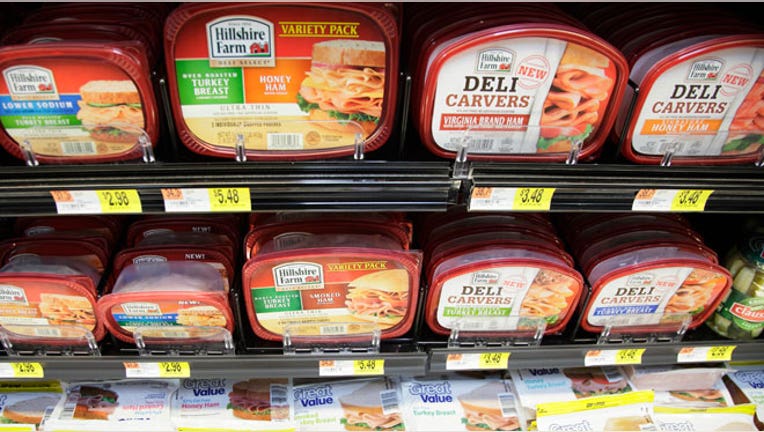 Hillshire Brands (NYSE:HSH) on Monday said the company's board withdrew its recommendation for a deal to acquire Pinnacle Foods (NYSE:PF), inching Hillshire closer to a takeover by Tyson Foods (NYSE:TSN).
Last week, Tyson outlasted Pilgrim's Pride (NYSE:PPC) in a race to acquire Hillshire, the maker of Ball Park hot dogs and Jimmy Dean sausage. Tyson won the bidding war with an offer of roughly $7.7 billion in cash, or $63 a share. Including Hillshire's debt, the deal is valued at $8.5 billion.
But the proposal is contingent on the termination of Chicago-based Hillshire's agreement to buy Pinnacle in a $6.6 billion deal. Under the terms of the deal, Hillshire would have to pay Pinnacle a break-up fee of $163 million.
Hillshire has yet to formally sign off on Tyson's bid, saying it does not have the right to enter into another transaction unless Pinnacle agrees to scrap the merger.
Pinnacle could still force a shareholder vote in an attempt to move forward with the deal. The company, which makes Vlasic pickles and Wish-Bone salad dressing, could also try to negotiate a higher termination fee. Tyson would have to approve of any increase to the fee.
If Pinnacle forces a shareholder vote but Hillshire investors reject the deal, Pinnacle would receive a break-up fee of $43 million plus another $120 million "under certain circumstances," according to Hillshire.
In a statement, Tyson chief executive Donnie Smith said the company hopes that Pinnacle accepts the termination fee rather than "delay the ability of Hillshire Brands' shareholders to benefit from Tyson Foods' superior offer."
Springdale, Arkansas-based Tyson, the nation's largest chicken producer by sales, is offering to buy Hillshire at a 70% premium over its stock price before the competing bids were disclosed.
Tyson's offer will remain in effect until Dec. 12, the same date that Hillshire's agreement with Pinnacle would expire.
Shares of Hillshire edged 13 cents higher to $61.95 in recent trading. Tyson fell 22 cents, or 0.6%, to $35.21, while Pinnacle was up 12 cents at $33.16.