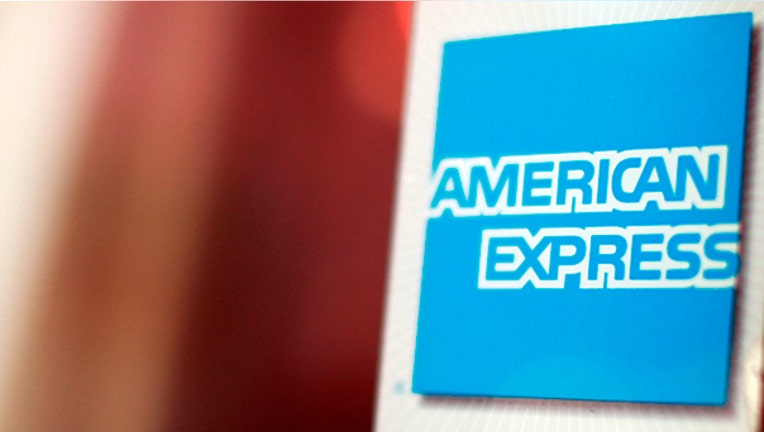 Boosted by accelerating consumer spending, card giant American Express (NYSE:AXP) logged a stronger-than-expected 7% leap in first-quarter profits on Wednesday.
Shares of New York-based AmEx, which can be used as a proxy for the health of U.S. consumers, had little response to the news in after-hours trading.
The company said it earned $1.3 billion, or $1.07 a share, last quarter, compared with a profit of $1.2 billion, or 97 cents a share, a year earlier. Analysts had been calling for EPS of $1.00
AmEx said its revenue rose 8% year-over-year to $7.61 billion, topping the Street's view of $7.57 billion.
"Higher cardmember spending, excellent credit metrics and disciplined expense management helped us to start 2012 with record first-quarter earnings and revenues," CEO Kenneth Chenault said in a statement.  "Credit quality continues to be among the best we have ever experienced, and our lending portfolio continued to grow at moderate levels."
AmEx said its U.S. card services arm enjoyed a 35% jump in first-quarter net income, while revenue rose 9% to $3.9 billion amid higher cardmember spending.
Provisions for losses rose by $47 million to $301 million due to a larger lending reserve release in the year-earlier period.
On the international front, AmEx said its earnings rose by a more modest 4% to $197 million and net revenue gained 8% to $1.3 billion.
Meanwhile, earnings at AmEx's global network and merchant services segment climbed 14% to $357 million.
Expenses rose 4% to $5.4 billion amid higher salaries, employee benefits and other operating expenses.
After receiving a clean bill of health from the Federal Reserve, AmEx bumped up its quarterly dividend last month by 11% to 20 cents a share.
Shares of AmEx were flat in extended trading Wednesday following a 0.24% decline during regular trading. The stock rallied more than 23% so far this year.