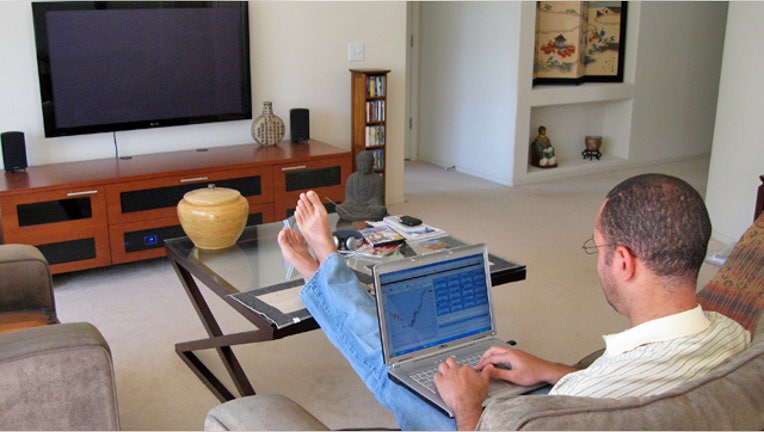 Five years after the financial crisis the labor market is still healing, but more workers are feeling secure in the place of employment.
According to Glassdoor's 2013 Employment Confidence Survey, found 15% of workers are feeling more confident that they won't be laid off in the next six month. The survey was conducted online by Harris Interactive among more than 2,000 adults.
However, to help retain their staff, employers are offering up perks in the office, instead of salary hikes, the study found.
Employers are still not hiring as much on a large scale, according to Glassdoor, but 76% of employees reported being offered new perks in the past six months. This includes remote work options, casual dress codes and more flexible work hours. This is the highest level since the second quarter of 2011, and up 29% since last year.
But if a current or future employer is offering you perks in the place of a higher paycheck, should you take the bait?
While no perk is 'one-size-fits-all' they can help make a job with a lower salary more appealing, says Rusty Rueff, Glassdoor career and workplace expert. If employers can't afford a raise for workers, offering up workplace perks may make a difference.
"If all of a worker's baseline needs are taken care of like food shelter, and they are being paid fairly in the marketplace, we are seeing perks being restored or added," Rueff says. "Employers are getting creative and realize these don't cost them that much, and have a high value of return for the employee."
Companies offering things like reimbursement for day care, childcare on site and gym memberships to workers in lieu of higher salaries is becoming a more popular trend, he says.
"Day care may be of enormous value to someone who has children," he says. "These are one-size-fits a few, but with extreme value."
When deciding whether perks can tip the scale in the direction of one career over another, Rueff says to prioritize and set your own goals.
"If you are making good money, and you think there are things you can trade off, like maybe working from home on a Monday or Friday, or the company has summer hours, or you don't have to dress up," he says. "There is no equation that fits everyone, it's your own set of priorities, and you have to say what is important to you."
Career expert Kathy Caprino says the perks might be more appealing to a working mother, but stresses they shouldn't be afraid to negotiate better deals in terms of salary or benefits.
"We already know that women only negotiate their salary 7% of the time, and men negotiate 57% of the time," she says. "If you are already behind, and not actively understanding what you are worth in the marketplace, and fighting for that, that may be an issue in considering taking flexibility over salary."
As long as you go in with your eyes open, and know your worth, Caprino says this  can be a win-win.
It's important workers learn how to evaluate benefits because Glassdoor expects the trend to continue in the workplace.
"We are still in a restoration period post-recession," Rueff says. "We are still coming back, but you do get to the point where once you have given free meals to everyone, what is next?"
Caprino agrees, and says these perks can sweeten the deal for both workers and employers.
"This will last, so long as companies are trying to entice employees," she says. "I can't see this changing anytime soon, especially when money is tight."