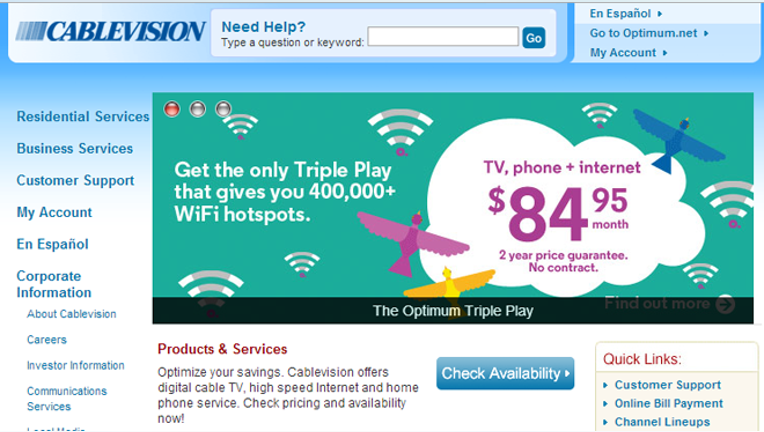 Cablevision Systems Corp reported a rise in quarterly revenue, as higher advertising and increased cable prices offset a fall in video subscribers.
The company lost about 14,000 video subscribers, which was more than the 7,700 customers analysts were expecting, according to research firm StreetAccount.
Revenue rose 4.3 percent to $1.58 billion.
Net income attributable to the company's shareholders was $89.8 million, or 33 cents per share, in the three months ended March 31, compared with a loss of $16.1 million, or 6 cents per share a year earlier.
The cable company, which is controlled by New York's Dolan Family, said average monthly cable revenue per customer rose 6 percent to $148.22.