High-Yield Checking Down, Not Out in 2011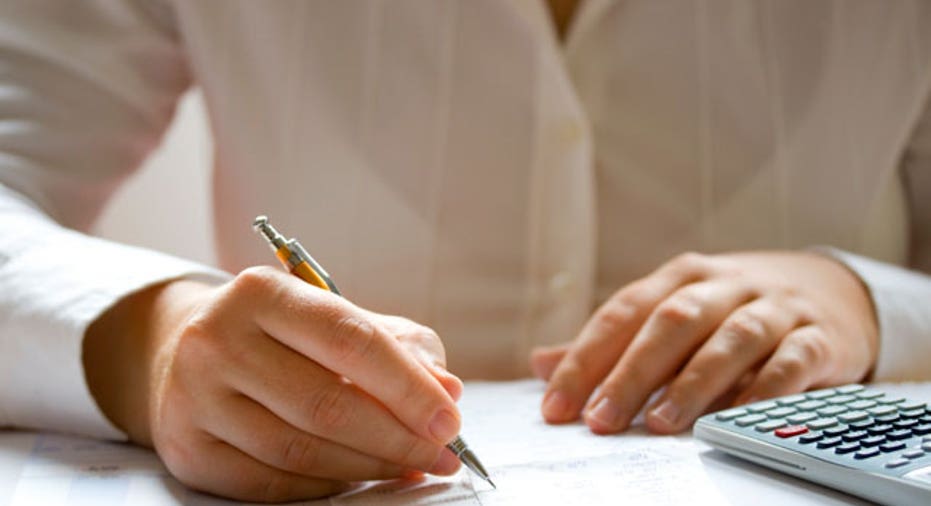 In today's world of ultra-low yields, the phrase "high-yield checking accounts" may seem like an oxymoron, but many high-yield checking accounts are still hanging around.
High-yield checking, or rewards checking, offers account holders the opportunity to earn a higher rate of interest on a certain capped amount of cash reserves than they could on a typical account, but with all the functions of a normal checking account. In return, account holders must meet a few firm conditions on how they use their account.
To get a handle on the current state of high-yield checking, Bankrate surveyed 155 banks, thrifts and credit unions about their high-yield offerings for its 2011 High-Yield Checking Survey. Bankrate found the ranks of nationally available high-yield checking accounts shrinking and yields following rates on most other deposit products downward. Despite being less rewarding than they were last year, high-yield checking accounts still have something to offer consumers, says Greg McBride, CFA, senior financial analyst at Bankrate.com.
"High-yield checking accounts remain the top-yielding place for federally insured, liquid cash," McBride says.
Yields Down, but Still Attractive
The yield may have fallen on average from 3.3% last year to 2.56% this year, but in the context of record-low CD rates and bond yields, the average rate on a high-yield checking account can look pretty good to yield-starved savers.
The decline in yields is driven by the same forces that are pushing down rates on other deposit products such as certificates of deposit and savings accounts -- too much cash and not enough demand for loans to put bank deposits to work, says Bert Ely, a banking consultant and principal of Ely & Co. in Alexandria, Va.
"Deposits are valuable, and banks would like to have those in the future once loan growth picks up," he says. "But right now in the short term, they're awash in cash."
This banking phenomenon also is making high-yield checking accounts that are nationally available harder to find than last year, Ely says. While the number of high-yield checking accounts in Bankrate's 2011 survey only fell from 58 to 57 compared to last year, the number of nationally available, high-yield checking accounts fell substantially, from 41 to 27.
McBride says banks are being careful to avoid a flood of deposits from national customers.
"It's a little bit more of a local product than a national one right now. Last year, a majority of them were available on a national basis. This year, it's more of a 50-50 split," McBride says. "If it's only located in a certain geographic area, it's easier to manage the flow of deposits. Banks don't want get flooded with a bunch of deposits they can't turn around and lend out."
Rules of the Road Stay Firm
For those considering a high-yield checking account, be aware they often have more stringent requirements than the average noninterest-bearing checking account. Bankrate's survey shows that the high-yield checking rules of the road haven't changed much since last year.
Debit card transactions: Making frequent debit transactions is a hallmark of high-yield checking accounts, with 98% of accounts requiring a minimum number of debit card transactions each month. Those that do, require account holders to make an average of 10.6 transactions a month, essentially unchanged from last year's 11 transactions.
Required services: Similar to last year's tally of 91% of accounts that require the use of certain services, 89% of high-yield checking accounts require customers to sign up for automated payment, direct deposit or online bill pay.
Besides the transaction fee income that these arrangements can generate, they also make the accounts "stickier" for the bank, Ely says. You're less likely to move your money to a different banking institution because of the inconvenience of switching your bill pay, direct deposit or automated payments.
Pick your service: More high-yield checking accounts are giving customers a choice between direct deposit and bill pay. In Bankrate's 2010 study, 48% of accounts allowed users to choose between direct deposit or bill pay. One year later, that number has risen to 63%.
Balance caps for earning a high rate of interest: To limit the amount of interest account holders can earn, banks often cap the balance that earns a high yield. Those caps range in Bankrate's study from $500 to $50,000, although the most common maximum balance is $25,000. That's unchanged from last year.
Why the restrictive rules? If banks are going to offer you a higher-than-market rate for your checking account funds, they're going to want something in return, Ely says. That might be stickiness, as is the case with the bill pay and direct deposit requirements, or it may be higher revenue for them.
For instance, the reason many accounts require you to make at least 10 debit transactions is because banks receive sizable debit card interchange fees for every debit card transaction you make, Ely says. Interchange fees, or swipe fees, are the fees merchants pay banks to process debit card transactions.
But, that very reliance on debit transactions for bank revenue puts high-yield checking accounts at risk of extinction as limits on debit interchange fees from the Durbin Amendment go into effect July 21, 2011, he says.
"You don't know what your revenue stream is going to be from this, and what steps you're going to have to take if the proposed rule is put into effect," Ely says.
McBride agrees that the new interchange fee could have a huge impact.
"My expectation is in future years, debit swipe-fee rule changes could have a dramatic impact either on the yields offered or on the required number of debit card transactions to earn the top yield on these accounts," McBride says.
But, for the time being, high-yield checking accounts still can give financially savvy, yield-hungry investors a rewarding place to stash substantial piles of cash, McBride says.