High-Tech Wallet With Fraud Protection Built in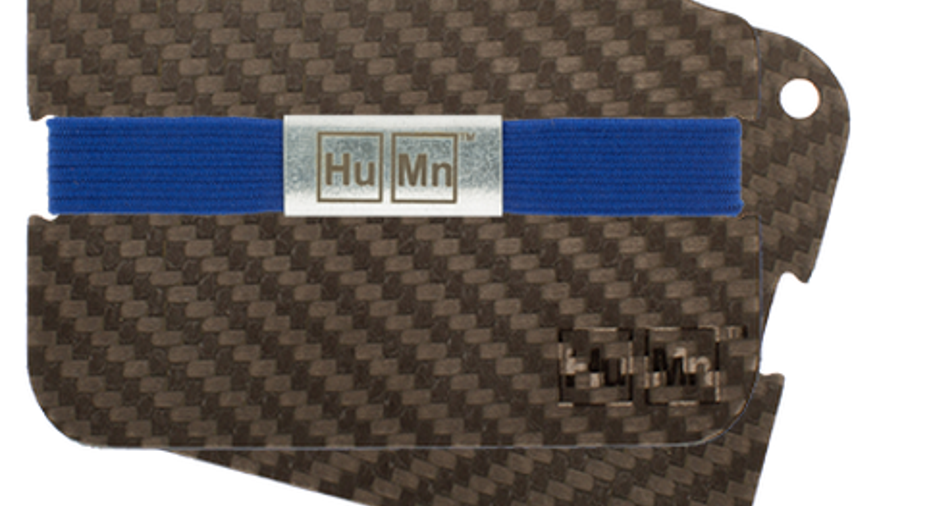 Small Business Spotlight: HuMn Wallet, @HuMnWallet
Who: Ken Minn
What: High-tech wallet with a minimalist design
When: 2012
Where: Portland, OR
How: Founder Ken Minn says the HuMn Wallet was inspired by his own business travels. "I would get to the hotel room, empty out my wallet, take some cash, a couple of cards and tie it with a rubber band," says Minn.
Wanting something more appealing, Minn set out to design a more high-tech version, and took to Kickstarter to get the funds. The company raised over $295,000, which helped them produce a simple, sleek wallet that keeps cards secure and blocks RFID skimmers as well. Minn says RFID skimmers can scan cards from a distance to steal information.
The HuMn Wallet retails for $140.
Biggest challenge: Minn says production has been a challenge. While the company started manufacturing the wallets in the U.S., they've transferred some manufacturing overseas in order to get better quality.
One moment in time: "We're proud we're making a difference in the world. As simple as a wallet may be, we are changing people's wallet habits," says Minn.
Best business advice: "Be prepared that everything will take twice as long and cost twice as much," says Minn.