Hewlett-Packard Temporarily Revives TouchPad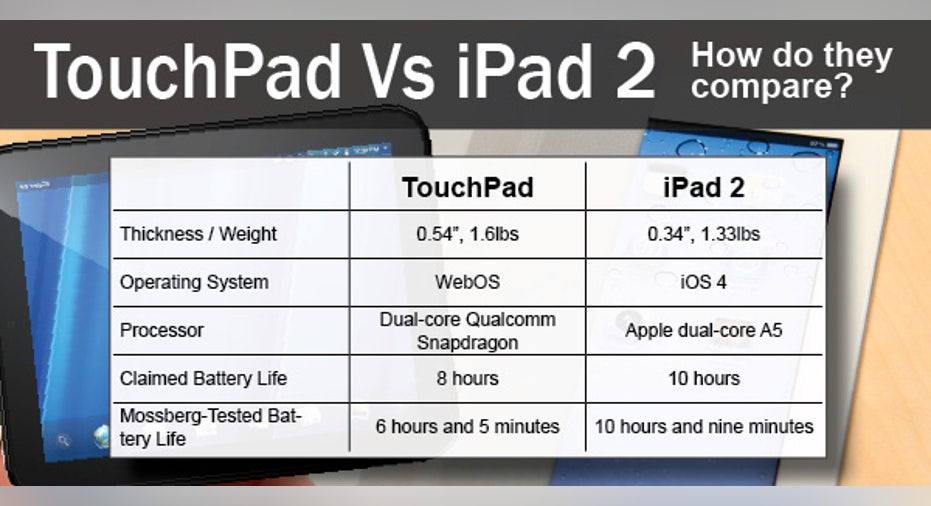 Hewlett-Packard (NYSE:HPQ) has revived its TouchPad after just a week in a last-chance effort to challenge Apples (NASDAQ:AAPL) control of the red-hot tablet market.
The decision comes after the tech giant lowered the price of its tablet to $99 from $399 and $499 in a liquidation sale, sending a flurry of bargain-chasing customers to stores that wiped out inventory in a flash.
Since we announced the price drop, the number of inquiries about the product and the speed at which it disappeared from inventory has been stunning, company spokesman Mark Budgell said on the companys The Next Bench blog.
The Palo Alto, Calif.-based computer maker, which initially announced the TouchPads demise on August 18, said it has decided to produce one last run of the device to meet unfulfilled demand.
The company said it is unsure of the exact date the units will be available or how many there will be, however it predicts sales wont resume for at least a few weeks.
H-P's plan to curtail development of webOS devices, which the TouchPads run on, will remain in place and are expected to fully wind down within the fourth quarter of this year.