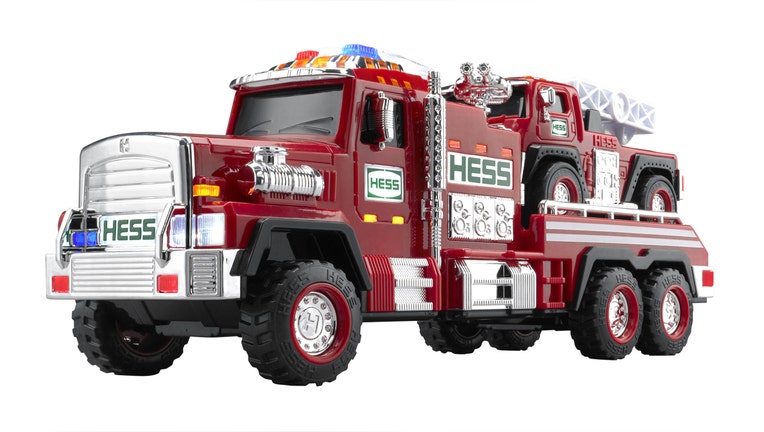 UPDATED
A holiday tradition is on hold due to a technical glitch. Just as this year's version of the Hess Toy was set to launch, a website glitch prevented fans from placing orders.
The company's iconic gas stations were sold to Marathon Petroleum's (NYSE:MPO) Speedway chain, so the website has become the primary way for shoppers to buy a Hess truck. The 2015 Hess Fire Truck and Ladder Rescue was scheduled to go on sale online starting Nov. 1 for $30.99, batteries and shipping included. Hess will also have kiosks in 10 shopping malls beginning Nov. 12.
The site was unavailable late Sunday, and the Web store was back online Monday afternoon with a message promising customers that plenty of Hess trucks are in stock.
"This virtual line has been created to allow us the ability to keep our website open while further diagnosing the issues we have been experiencing. Our goal is to permanently fix the problems we have seen and then allow this queue to speed up rapidly. This may take a while," the message read.
Hess also asked users to return to the site later in the day using a virtual wait room.
"We will NOT sell out over the next week. We appreciate your patience and assure you that there is plenty of inventory," Hess added.
Hess Toy Truck is one of the longest-running toy brands in America. Even though Hess trucks are available for a limited time, they are responsible for nearly 10% of the toy truck market for the whole year, according to Hess.