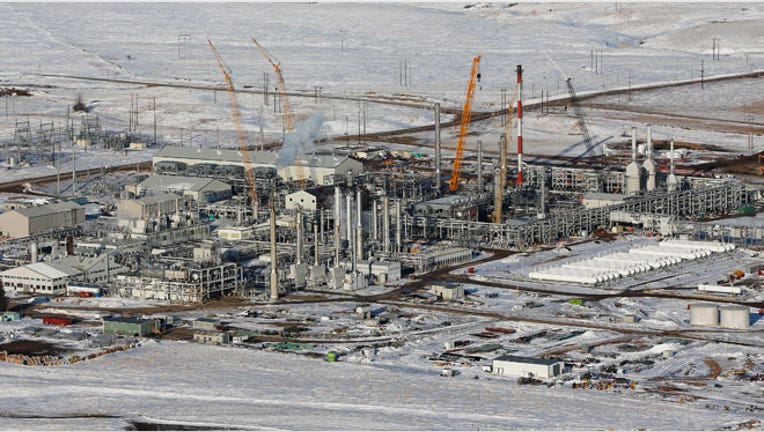 Hess (NYSE:HES) once again sent a letter to shareholders and urged them to support its slate of board candidates, criticizing activist shareholder Elliott Management for proposing to directly pay its own nominees bonuses based on how Hess shares perform.
In its letter Tuesday, Hess Chairman and CEO John Hess reaffirmed the energy company's plans to become a pure-play exploration and production company. He included comments from Wall Street analysts in support of the plans, adding that Hess' board nominees are qualified in key areas such as restructurings and alternative shale drilling.
John Hess also criticized Elliott for its plans to give bonuses, in addition to regular compensation, to its nominees if they are elected to the company's board. Hess said those directors would not be independent from Elliott.
"We find the prospect of Paul Singer, a shareholder, potentially paying directors millions of dollars in contingency fees for pre-determined outcomes to be highly troublesome from a governance perspective, and have concerns about the Singer directors' ability to act as fiduciaries on behalf of all Hess shareholders," Hess wrote, referring to the founder of Elliott Management.
The hedge fund released its own letter Tuesday to dispute the claim. Elliott said its nominees would receive $30,000 for each 1% that Hess' stock outperforms its peers by the end of a three-year term as a director.
Elliott said the plan does not compromise the independence of its nominees because the bonuses are fixed, not subject to discretion, and are focused on the long-term.
"Shareholder nominees are completely independent, would constitute a minority of directors, and, unlike Hess's nominees, have not preapproved any plan," Elliott's letter said. "If elected to the Board, each of these executives will bring substantial expertise, experience, and independence that we believe is sorely needed at Hess."
Elliott, which has a 4.4% stake in Hess, has said Hess should split into two companies to boost the stock. Hess shares are down 47% since reaching its all-time high in 2008.
Hess announced earlier this month that it is exploring options for its entire downstream business, which includes retail, energy marketing and energy trading. It also doubled its quarterly dividend and unveiled a share-buyback program of up to $4 billion.
Shares of Hess were up eight cents at $70.52 midday Tuesday.