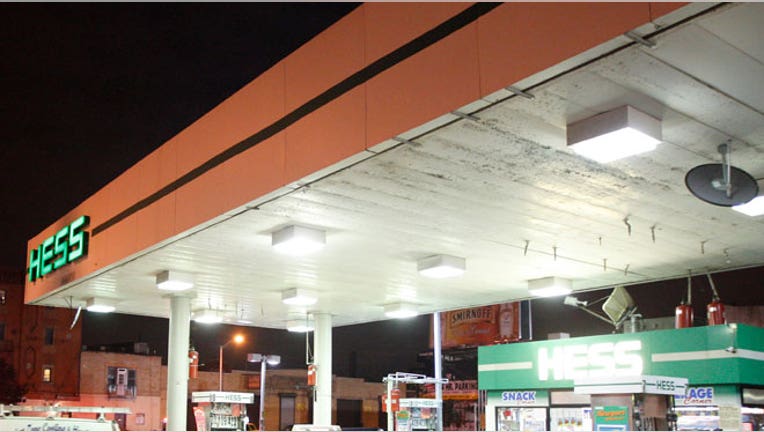 Hess (NYSE:HES) announced on Wednesday an $850 million deal to sell its U.S. East Coast and St. Lucia terminal network to Buckeye Partners (NYSE:BPL), as the oil and gas company continues to shed assets.
Houston-based Buckeye, a master limited partnership and pipeline operator, will acquire 20 liquid petroleum products terminals that have a total storage capacity of about 39 million barrels.
All of the terminals are located along the East Coast, except for Hess' St. Lucia terminal in the Caribbean.
The deal is expected to close in the fourth quarter of 2013.
Buckeye said it is selling roughly 6.5 million shares, a $418.3 million stake, to finance the transaction. Shares of the MLP were up 41.7% on the year as of Wednesday's close.
Hess is in the process of becoming a pure-play exploration and production company, focusing on drilling projects and exiting its downstream businesses like retail and marketing.
The New York-based energy firm recently sold its stake in a Russian unit to Lukoil for $1.8 billion, in addition to a $1.03 billion deal to sell its energy marketing business to Direct Energy, the North American unit of British company Centrica.
So far this year, Hess has secured $5.4 billion in divestitures.
Hess is also said to be seeking a buyer for its approximately 1,361 gas stations. Credit Suisse analysts have estimated the value of those stations to be $2.5 billion.
The moves came amid a proxy battle with Elliott Management, a tussle that ended when Hess agreed to bring in three directors backed by the dissident hedge fund. Hess has said its plans to focus on energy production were in the works before Elliott launched its proxy contest.
Hess, which is up about 48% this year, ticked 18 cents lower to $78.35 in after-hours trading. Shares of Buckeye slipped 2.3% to $62.83 in after-hours trading.