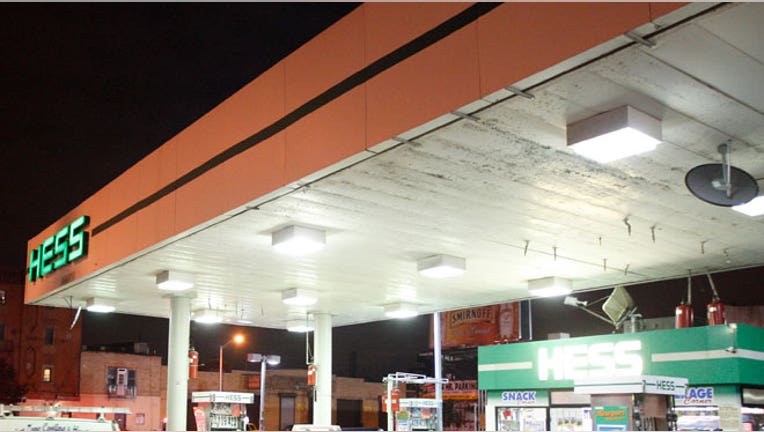 Hess (NYSE:HES) reported on Wednesday a second-quarter profit that more than doubled, after the oil and gas company sold its stake in a Russian unit.
New York-based Hess is in the process of becoming a pure-play exploration and production company by shedding assets and focusing on drilling projects. In April, the company agreed to sell its stake in a Russian unit to Lukoil for $1.8 billion. On Tuesday, Hess came to a $1.03 billion deal to sell its energy marketing business to Direct Energy, the North American unit of British company Centrica.
Hess, which plans to exit its so-called downstream businesses like retail and marketing, is also reportedly seeking a buyer for its approximately 1,361 gas stations. Credit Suisse analysts have estimated the value of those stations to be $2.5 billion.
In the latest period, Hess saw its profit soar to $1.43 billion from $549 million. On a per-share basis, earnings jumped to $4.16 from $1.61. Excluding the gain from the Russian asset sale and other one-time items, earnings checked in at $1.51 a share to beat Wall Street estimates of $1.41 a share.
Revenue climbed 24% to $4.11 billion, falling short of calls for $4.62 billion.
The energy firm's exploration and production business saw earnings surge to $1.53 billion from $644 million, largely as a result of the Russian sale. The average selling price for oil increased 13% to $97.89 a barrel.
Average daily production fell 21% to 341,000 barrels of oil equivalent, also a result of asset sales in Russia, Azerbaijan and the UK North Sea.
In May, Hess ended a proxy battle with Elliott Management, agreeing to name three directors backed by the dissident hedge fund that owns a roughly 4.5% stake in Hess. Elliott Management, which had been urging Hess to split into two companies, agreed to withdraw its slate of five nominees and support the directors backed by Hess.
Shares were up 2% at $74.63 in early afternoon trading.