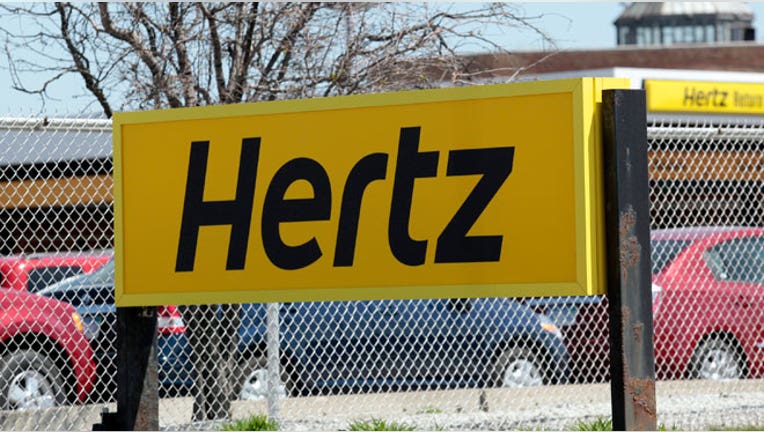 Car rental company Hertz Global Holdings Inc said it expects profits for 2011, 2012 and 2013 will be reduced more than expected due to an ongoing restatement of results.
Hertz also estimated fourth-quarter revenue below Wall Street expectations and said it expects a strong dollar to hurt 2015 revenue by about 3 percent.
The company's shares were down 1.4 percent at $22.44 in early trading on Wednesday.
Hertz estimated that the restatement would reduce GAAP pre-tax income for 2011, 2012 and 2013 by about $153 million, up from its previous estimate of about $138 million. (http://1.usa.gov/1u9Dxza)
Total income before taxes for the three years under review was $1.41 billion, according to the company's annual filings.
Hertz estimated fourth-quarter revenue of $2.55 billion, below the average analysts' estimate of $2.66 billion, hurt by a strong dollar and reduced bookings from "opaque" travel web sites in the United States.
The company doubled its cost cut commitment to a $200 million run rate by year-end 2015, in part to counter the impact of a stronger dollar.
Hertz had said in June that it would restate results for 2011 to fix some accounting errors and, in November, expanded the restatement to include financial reports for 2012 and 2013.
Since Hertz announced the planned restatements, activist investor Carl Icahn has agitated for change.
Hertz's Chief Executive Mark Frissora resigned in September and was replaced by John Tague, former chief operating officer of United Airlines Inc.
Through Tuesday's close, Hertz's shares fallen about 27 pct since touching a life-high in August. (Reporting by Ankit Ajmera in Bengaluru; Editing by Savio D'Souza)