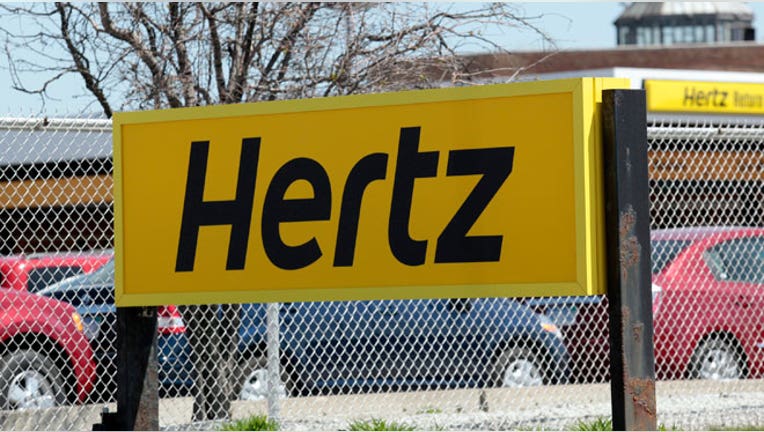 Car-rental company Hertz (NYSE:HTZ) said Monday its second-quarter profit leapt 31%, as demand for car and equipment rentals drove significant revenue growth.
Like other car renters, Hertz has seen its sales get a boost over the past few years from the rebounding airline and travel industries. More recently, the Park Ridge, N.J., company expanded its fleet with its acquisition of Dollar Thrifty Automotive Group.
In the latest period, Hertz recorded a profit of $121.4 million compared to $92.9 million in the year-ago period. On a per-share basis, earnings rose to 27 cents from 21 cents. Adjusted per-share earnings were 45 cents versus 35 cents.
Revenue climbed 22% to $2.71 billion.
The results were in line with Wall Street expectations, as analysts expected per-share earnings of 45 cents and revenue of $2.7 billion.
Sales from worldwide car rentals increase 23%, while worldwide equipment rentals posted 15% growth. Revenue per transaction day was up 1.2%.
The average number of company-operated cars in Hertz's fleet jumped 27%.
Last month, just days after Dollar Thrifty announced plans to expand its Dollar Rent A Car and Thrifty Car Rental brands in Europe, Hertz said it bought U.K.-based accident management firm CCL Vehicle Rentals for an undisclosed amount. The move gives Hertz, the No. 2 global car-rental company behind Enterprise Holdings, a footprint in what it says is a $1.5 billion U.K. vehicle insurance replacement market.
Chairman and Chief Executive Mark P. Frissora also noted that Dollar Thrifty synergies are "running ahead of plan."
Hertz shares were down 4.5% at $25.68 in early morning trading.