Hershey's Remake of 'The Great American Chocolate Bar'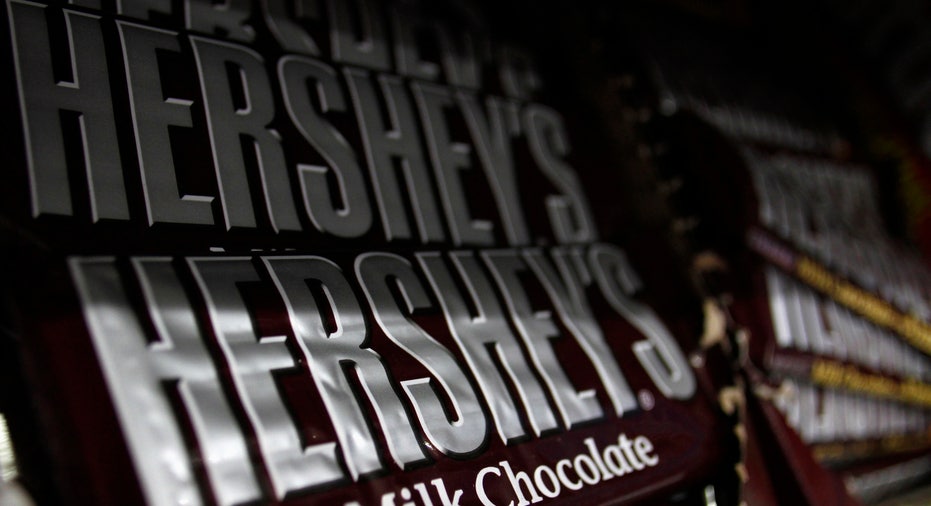 The Hershey Company's (NYSE:HSY) iconic milk chocolate bar is getting a makeover after 120 years. The confectionery giant is undergoing a multi-year plan to overhaul all of its products which will ultimately contain "simple and easy-to-understand" ingredients.
"It all starts with the consumer changing. They're really involved in what they're eating and they want to know the ingredients in their foods. And, we want to be out in front of that," said Will Papa, Vice President and Chief Research & Development Officer at The Hershey Company, who's been at the forefront of this new transition.
Hershey's massive product renovation will be inclusive, starting with its most iconic brands.
"Job one is the Hershey's bar," says Papa. "Then Hershey's Kisses and Reese's."
He says they never used high-fructose corn syrup in the classic Hershey's bar, but are removing other ingredients consumers won't recognize.
"We're removing PGPR (Polyglycerol polyricinoleate) and vanillin from our chocolate bars by the end of the year."
PGPR is an emulsifier derived from castor bean oil and often used to improve processing characteristics of chocolate. An emulsifier is an ingredient that is typically used in food production as a way to keep fat and water from separating in the product.
"It's basically used to help make the product stay together and plays a huge role in molding the chocolate."
Vanillin is a common artificial ingredient obtained from plant-derived materials, which provides a "vanilla flavoring" to foods.
"We're replacing it with natural vanilla. A lot of these ingredients pre-date me. Some of the artificial ingredients help make the products easier to manufacture. Easier to mold and flow better. Historically, artificial ingredients can be more consistent, too. You can deliver more of a consistent product with them. So, the big challenge with real vanilla is its variability in delivering the same product consistently."
Hershey's New Milk Chocolate Bar
From
Milk Chocolate (Sugar; Milk; Chocolate; Cocoa Butter; Lactose; Milk Fat; Soy Lecithin; PGPR, Emulsifier; Vanillin, Artificial Flavor)
To
Milk Chocolate (Sugar; Milk; Chocolate; Cocoa Butter; Milk Fat; Soy Lecithin; Natural Flavor)
The company is also giving their consumers full transparency of the ingredients they use in their products by listing a full glossary on their website.
"If we can't remove a certain ingredient, we will tell you why we can't on our website," notes Papa. "This is a multi-year plan--a journey really. It will take time. The biggest challenge when you change the formulation is balance. You can't shift the flavor in any way. We don't want to change the appearance or aroma either. And, we're doing this all across our portfolio so we want to make sure we deliver on every one of them."
Hershey's factory which is located in Hershey, Pa is still one of the few chocolate factories that use fresh milk.
"Our milk comes from a 70-mile radius from local dairy farms. We're one of the last factories to do this."
The company is also targeting the "snacking industry."
"That's what folks do now and not just millennials even boomers are doing it. That's why we are moving beyond the confectionery business."
Earlier this year, they acquired KRAVE Jerky, an all-natural, gourmet snack brand.
"It's all about portable nutrition and more protein snacking. Hershey's consumers are snacking more and eating less meals and they are looking for healthier choices."
One of their newest products is the Brookside Dark Chocolate Fruit & Nut Bars. Hershey's acquired Brookside back in 2011.
"These products are consistent with simple and clean ingredients. And ten years from now, our vision is that we will be offering more products for consumers' snacking and portable needs," say Papa, who admits he can't live without the Hershey's Milk Chocolate with Almonds bar.