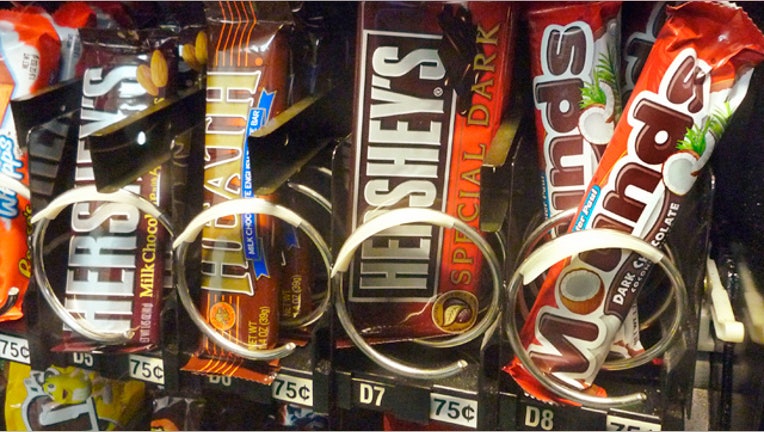 Hershey Co reported higher-than-expected first-quarter profit on Tuesday, helped by price increases, and raised its full-year outlook.
The maker of Reese's peanut butter cups, Twizzlers and Kit Kat bars said it expects 2012 earnings of $3.11 per share to $3.17 per share, excluding one-time items.
Its prior forecast called for adjusted earnings was $3.08 to $3.14.
The company said it expects full-year net sales to rise 7 percent to 9 percent, which is up slightly from its prior estimate of a 6.5 to 8.5 percent increase.
For the first quarter, ended on April 1, Hershey reported net profit of $198.7 million, or 87 cents per share, up from $160.1 million, or 70 cents per share, a year earlier.
Excluding items, earnings were 96 cents per share.
On that basis, analysts on average were expecting 81 cents per share, according to Thomson Reuters I/B/E/S.
Net sales rose to $1.73 billion from $1.56 billion a year earlier.