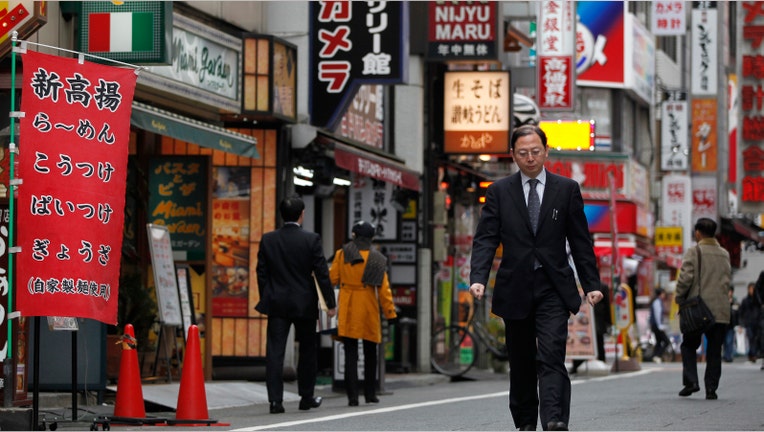 Chinese buyers of luxury goods, feeling spurned by their traditional shopping hub of Hong Kong, have landed nearby in Japan.
French luxury goods company Hermès International SCA said Tuesday that sales jumped 31% in the second quarter as it benefited from stronger demand in Japan and the favorable effects of a weak euro.
The maker of the Birkin and Kelly bags said sales rose to €2.3 billion ($2.5 billion) in the first six months of the year, up from €1.9 billion in the same period in 2014. Excluding the currency effect, sales rose 9%, the company said. Hermès didn't disclose profit figures for the period.
While other makers of high-end designer goods struggle to maintain soaring growth of recent years due to changing tastes in fashion, slowing emerging market demand and a crackdown on corruption and gift-giving in China, Hermès continues to lead the luxury sector with steady large gains in sales.
And recently, more of those sales are happening in Japan, Hermès told analysts on Tuesday. The country is quickly emerging as a top destination to shop as Chinese tourists seek alternatives to Hong Kong, which has long been the traditional first stop of choice.
Sales in Japan increased 33% in the second quarter alone as shoppers from mainland China flocked to buy in that country, the company told analysts. At constant exchange rates, Japanese sales still grew 27% as the former British colony has dropped out of favor as the destination of choice.
Political turmoil and increased visa restrictions have constrained mainland tourist visits to Hong Kong. Overnight visits from mainland China to Hong Kong declined 3.2% in May, the most recent figures available from the Hong Kong Tourist Board.
More important, the cash-rich visitors aren't buying in that city. Last week, Burberry Group PLC said that same-store sales contracted in Hong Kong after years of double-digit increases.
Antoine Belge, an analyst at HSBC, said Chinese tourists now favor other parts of Asia, notably Japan.
Still, the positive impact of the weak euro—sales made in other currencies count for more when converted back to euros—remained the biggest reason for the company's large revenue increase. In the Asia Pacific region outside of Japan, for example, sales still grew 28%. But when stripping out the effects of currency, sales in the region grew just 6%.
The company said its profit margins "should be down slightly in comparison with the first half of 2014" due to the weaker euro, though it didn't specify how.
Hermès is the first of the three big publicly traded French luxury firms to report its financial figures for the first half of the year. Next week, luxury groups LVMH Moët Hennessy Louis Vuitton and Kering SA will announce their earnings, though analysts don't expect their sales to be nearly as impressive as Hermès.
LVMH is in the midst of a revamp of its flagship Louis Vuitton brand following faltering demand in 2013. Meanwhile, Kering's main Gucci brand has seen its sales stall last year and replaced its top executive and designer earlier this year.
Hermès has maintained its dominant sales growth by keeping its prices high and maintaining the brand's allure. Still, the company has predicted sales would cool to 8% this year, down from 11% last year.
Analyst Luca Solca at Exane believes Hermès could likely continue to exceed its own forecast during the second half of the year.