Here's Where U.S. Oil Exports Are Going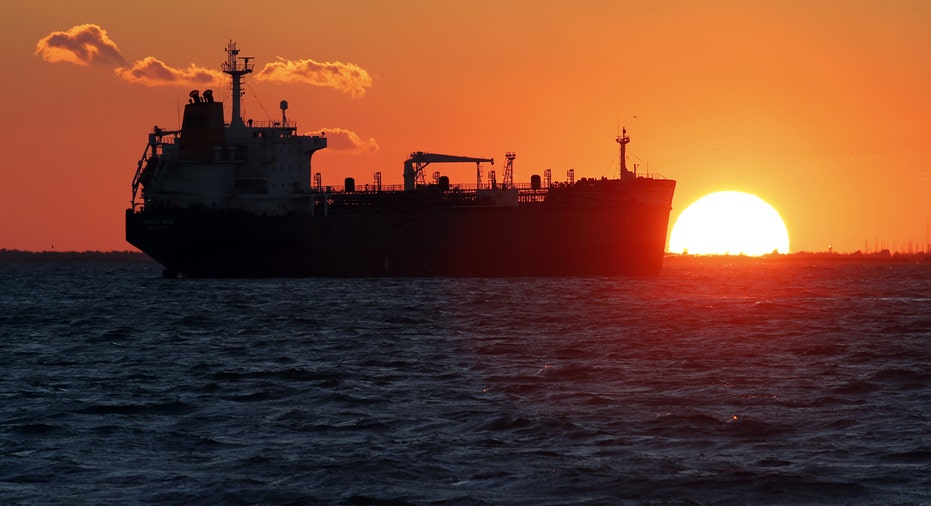 U.S. oil exports are on the rise after the federal ban was lifted in December.
So which country is the top recipient of American oil, aside from Canada? None other than Curacao, the island nation and popular tourist destination.
Congress agreed to allow the export of crude oil for the first time in 40 years. Analysts predicted that oil producers would be slow to take advantage of the new policy, mainly because there was little price advantage with the market still reeling from oversupply concerns. Also, Canada was excluded from the ban, and some oil exports to other countries were already allowed under the law. Exporting refined products like gasoline was permitted as well.
U.S. oil exports this year averaged 501,000 barrels per day through May, just a 9% increase over the full-year daily average in 2015. The Energy Information Administration noted that exports had already grown by a large margin before the federal government scrapped its export restrictions. Canada was—and is—the most popular customer by far, although oil was also regularly postmarked for five other countries by 2015.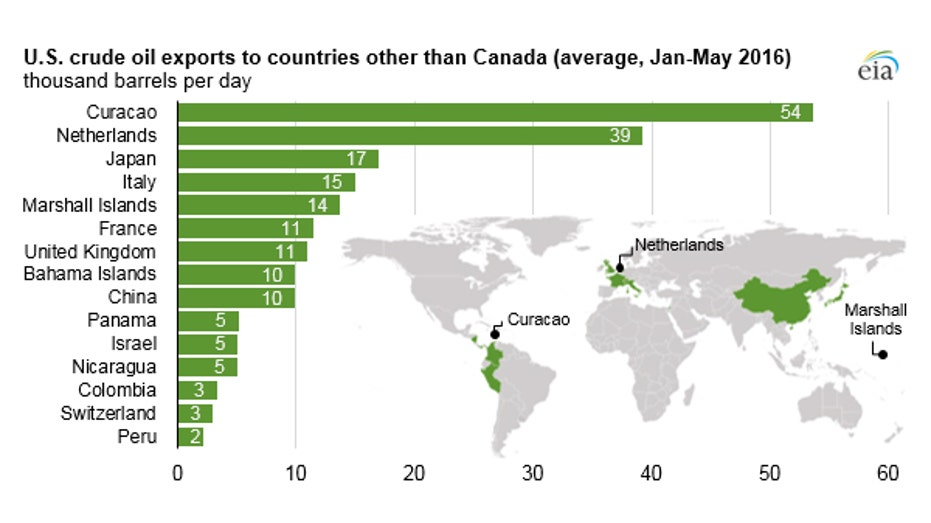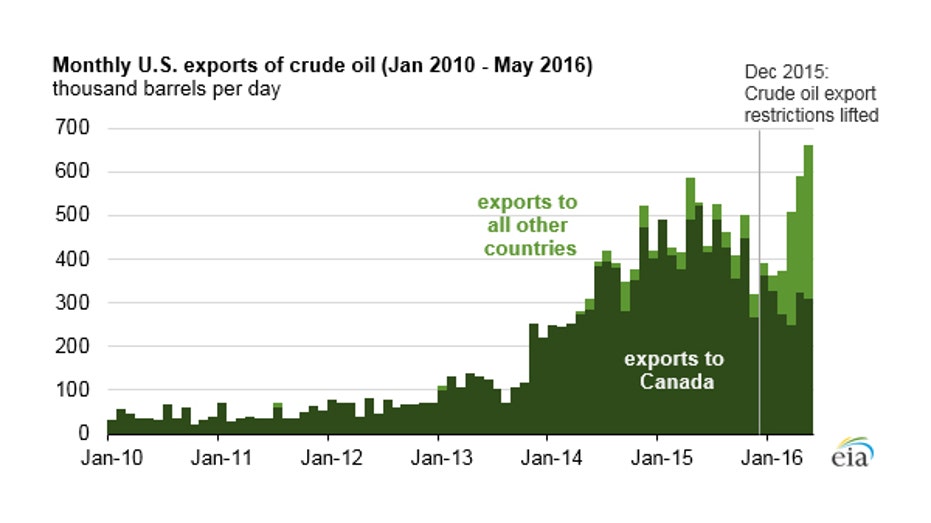 But with the ban in the rear-view mirror, more nations are benefiting from the U.S. shale boom. American oil has made its way to a total of 16 different countries so far in 2016.
Canada, which received 422,000 barrels of American oil per day in 2015, remains the most popular trade partner for domestic drillers. The EIA said other than Canada, Curacao has been the "largest and most consistent U.S. crude oil export destination" over the first five months of this year. Exports to Curacao, located in the Caribbean Sea off the coast of Venezuela, averaged 54,000 barrels per day through May. Venezuela's state-owned oil company, PDVSA, operates a refinery on Curacao.
The Netherlands (39,000 b/d) is the second-most popular destination for American oil this year, followed by Japan (17,000 b/d) and Italy (15,000 b/d).