Here's What New York Is Worth To FanDuel, DraftKings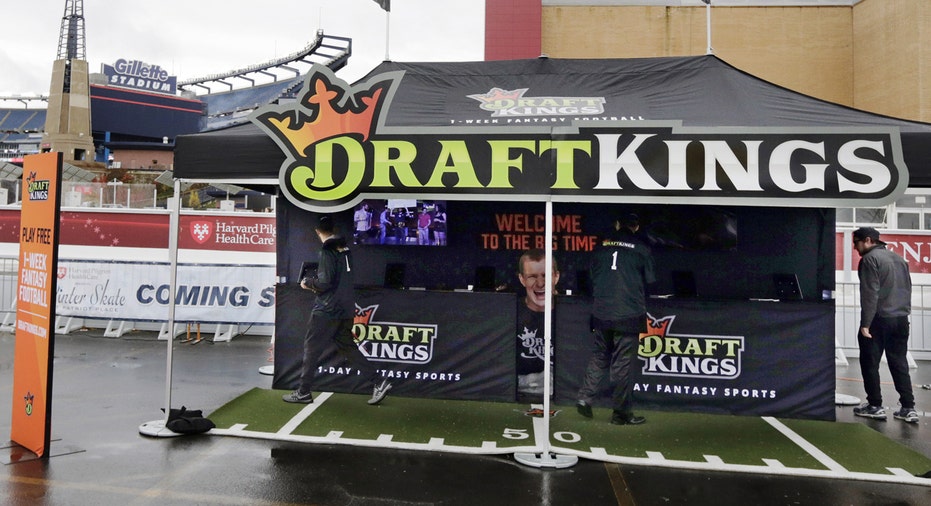 FanDuel and DraftKings each saw a drop in entry fees for their typically lucrative NFL contests last weekend, even after a New York appeals court granted the daily fantasy sports operators temporary permission to resume business in the state. Sagging revenues are the latest indication that New York's legal battle is slowing the growth of an industry that was booming just a few months ago.
FanDuel generated $18,795,067 in entry fees and paid out $16,768,165 in prizes for its paid NFL Week 14 contests, according to SuperLobby, a leading daily fantasy sports analytics service. The company's entry fee collections were down 11.7% from Week 13 and 53% from Week 6, when FanDuel took in nearly $40 million in entry fees. On the positive side, the operator turned a profit on its NFL contests for the 14th consecutive week.
DraftKings experienced a similar drop in revenue for Week 14, taking in $17,130,488 in entry fees and paying out $15,235,464 in prizes, according to SuperLobby. The Boston-based company's collections were down 7.5% from Week 13 and 32% from Week 5, when it generated $25 million in entry fees.
FanDuel and DraftKings weren't the only operators to experience a slow week. Every major daily fantasy company took in a season-low total of entry fees for NFL Week 14 paid contests.
Legal battles are underway in several states as officials attempt to determine whether daily fantasy sports contests are legal and if they should be subject to regulation as a form of gambling. Representatives of FanDuel and DraftKings argue daily fantasy contests are games of skill, not games of chance, and are thus exempt from federal bans on online sports betting.
The industry suffered a major setback last Friday, when New York Supreme Court Justice Manuel Mendez granted state Attorney General Eric Schneiderman's request for an injunction that would bar FanDuel and DraftKings from operating in New York. Hours later, a New York appellate court granted the companies' request for an emergency stay on the injunction and allowed them to resume business in the state while their appeal of Mendez's ruling is underway.
DraftKings has vowed to "remain fully operational" in New York during the appeal process.
"Without question, it's a skill game," DraftKings attorney Randy Mastro said Monday during an appearance on FOX Business Network's "Varney & Co." The company will be able to offer daily fantasy contests in New York through the end of the NFL season, as the next stage of the appeal process won't occur until mid-January, he added.
FanDuel, which stopped offering contests in the state last month, said it would allow New York customers with existing deposits to participate, but would not accept new deposits for the time being.
21st Century Fox, the parent company of FOXBusiness.com, holds a stake in DraftKings.