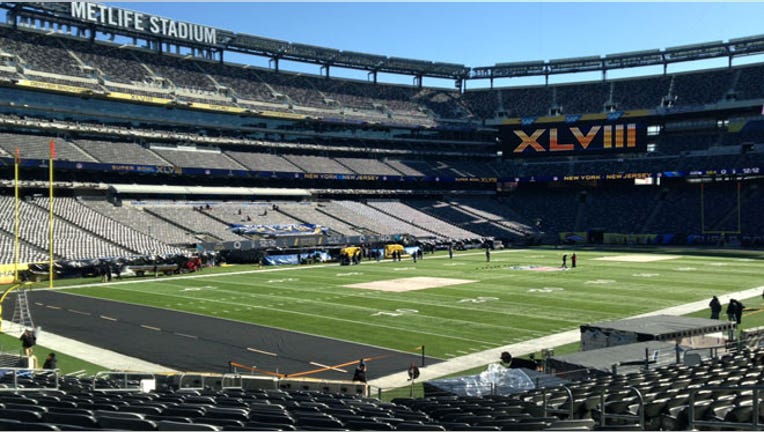 Super Bowl party throwers face a nearly $70 tab this year to host an event.
According to the National Retail Federation, this year's total spending on food, athletic wear, decorations and even televisions for the big game comes in at about $68.54—in line with last year.
This year's matchup between the Seahawks and Broncos is expected to draw an estimated 181 million viewers with 39 million people planning to host a party and 62 million attending a bash, according to the NRF.
Hosts planning to serve wings at their party are catching a break this year, as prices have dropped around 23 % according to the Christian Science Monitor. But guacamole is rising in price, along with pizza and chocolate.
Julia Scott, blogger and founder of BargainBabe, says to save time and money, she likes the idea of creating either a baked potato, chili or hot dog bar.
"That way you have a bunch of different selections and toppings and you don't have to serve them," she says, "Anyone can walk up at any time during the game and help themselves."
Baked potatoes are a great option, Scott says, because they are affordable and can be made ahead of time and wrapped and reheated.
Another option is buying pork, Scott says, which often retails for about $2 a pound, and slow-cooking it for pulled-pork sandwiches. "Hardly anyone makes it at home, so it's a huge crowd pleaser," she says.
Shopping in bulk at Costco or Sam's Club is also a good idea for a larger crowd, Scott says, as is venturing into different neighborhoods to look for deals.
"Do your due diligence, but you can find good discounts in bargain supermarkets and even dollar stores," she says.
And if guac is really breaking the bank, there's always salsa.