Here's How Much More CEOs Earn Than Their Employees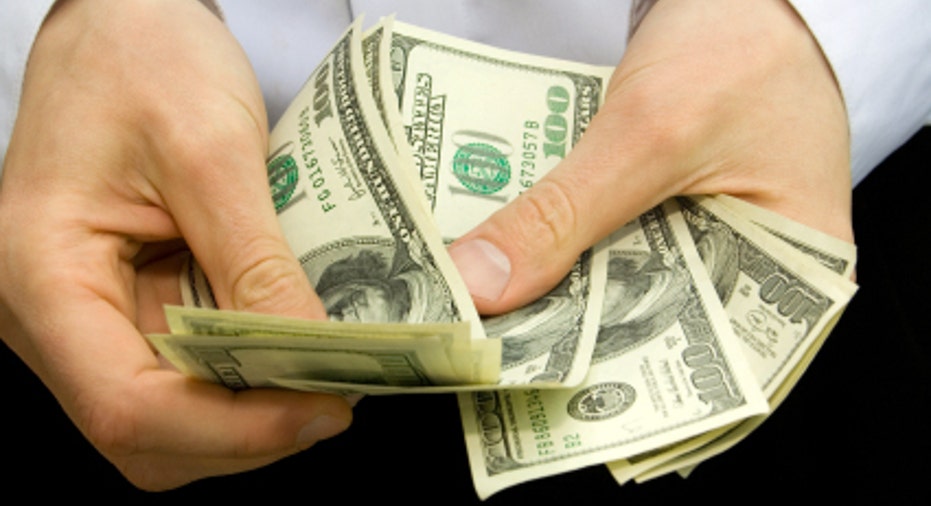 It's no surprise that CEOs earn more money than their employees, but how much more are they really taking in? Starting in 2017, public companies will be required to share the ratio of CEO to worker salaries, providing even more transparency into pay at some of the world's biggest companies.
But before this starts, the Glassdoor Economic Research team analyzed S&P 500 companies to compare what their CEOs earn in total compensation versus median total compensation for employees.
Across these companies, the average CEO pay was $13.8 million per year, the average median worker pay was about $77,800, and the average ratio of CEO pay to median worker pay was 204. In other words, on average, CEOs earn 204 times more than what his or her employees earn. In addition, there are some CEOs who earn even more, and some CEOs who earn much less.
So will this requirement have an impact on CEO salaries?
"There's no doubt about it, as we see and learn more about CEO and executive pay, we will likely see several things change. For instance, we may see CEOs and top executives being held more accountable, as the more money you earn, the more responsibility and weight you tend to have on your shoulders," said Dr. Andrew Chamberlain, Glassdoor Chief Economist. "We may also see executive boards and companies who either raise employee pay or perhaps lower CEO and executive pay. Only time will tell, but on Glassdoor, we'll be able to monitor how this pay gap changes over time at each company."
Curious how some companies and CEOs stack up?
Here are the 10 companies where the ratio of CEO pay versus employee pay is highest, along with the 10 companies where it's lowest, according to Glassdoor:
Top 10 Companies Where CEO Pay vs. Employee Pay Ratio is Highest
Top 10 Companies Where CEO Pay vs. Employee Pay Ratio is Lowest
For complete results of this study for all S&P 500 companies, along with methodology, caveats, and in-depth analysis, check out Glassdoor Economic Research.
Methodology
Companies included in this analysis are based on membership in the S&P 500index. Total CEO compensation is directly from SEC proxy filing statements (form DEF 14A) as of 8/14/2015. CEOs were those listed as of 2014 or 2013, whichever is the most recent year available from company SEC filings. In cases when two or more CEOs are reported for the year, to the best of our ability we selected the CEO who served for the majority of the year. SEC filings were not available for six of the 500 companies: Mylan N.V., Kraft Heinz Co., Columbia Pipeline Group Inc., Baxalta, PayPal and Westrock Co.
Figures for median worker compensation are based on Glassdoor salary reports for U.S. employees between 1/1/2009 through 8/17/2015, and are inflation adjusted into 2014 dollars. Total compensation includes base pay, tips, commissions, bonuses and all other forms of pay reported. Full-time and part-time employees are included in an effort to be consistent with SEC requirements. To ensure statistical validity, only companies with 30 or more Glassdoor salary reports shared by employees during this timeframe are included, which was available for 441 of the S&P 500 companies. For each employer, we also show the company rating on Glassdoor as of August 19, 2015 (Ratings based on a 5-point scale: 1.0=very dissatisfied, 3.0=OK, 5.0=very satisfied).