Herbalife Tumbles as FBI Probe Comes to Light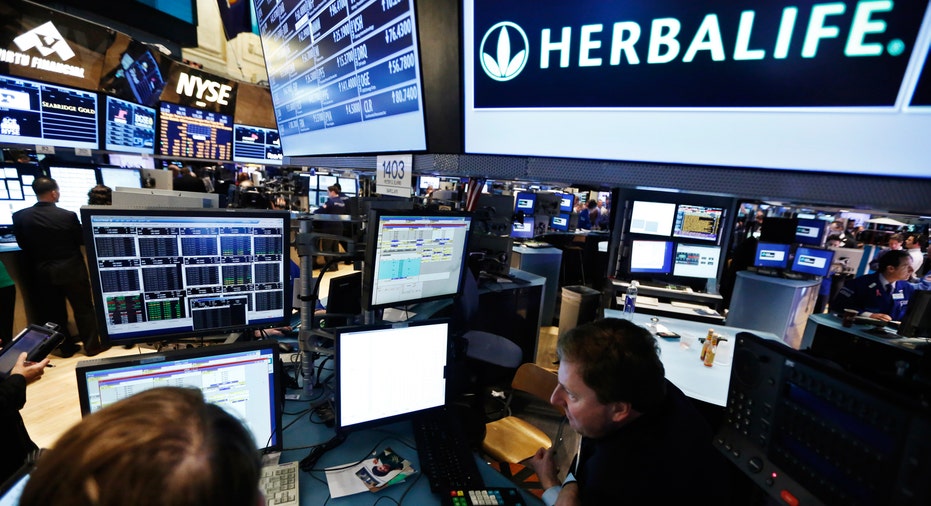 Herbalife (NYSE:HLF) tumbled 14% on Friday amid fresh worries the controversial nutrition company could be facing more scrutiny, on two fronts.
According to FBN's Charlie Gasparino, Herbalife is bracing for an upcoming exposé on ABC's 20/20 news magazine program.
Herbalife is also facing a probe by the Federal Bureau of Investigation. Gasparino cited a senior law enforcement source as saying the FBI has been looking at the company for several months, but the investigation has turned up nothing substantial.
The Financial Times on Friday reported news that a criminal investigation by both the FBI and the Department of Justice has begun.
"We have no knowledge of any ongoing investigation by the DOJ or the FBI, and we have not received any formal nor informal request for information from either agency," Herbalife said in a statement. "We take our public disclosure obligations very seriously."
The Los Angeles-based company said it does not intend to comment further "unless and until there are material developments."
Shares of Herbalife dropped to $51.48 on Friday, bringing the stock to a 35% decline year-to-date. Herbalife recovered about 1.6% in after-hours trading.
Since early 2013, activist hedge fund manager Bill Ackman has been urging lawmakers and regulators to investigate Herbalife's business model, suggesting the multi-level marketing company is an illegal pyramid scheme.
The company has publicly accused Ackman, who bet more than $1 billion against Herbalife, of trying to manipulate the stock.
Herbalife, which makes weight-loss shakes and other nutritional products, was hit with a civil investigative demand from the Federal Trade Commission last month. The move is similar to issuing a subpoena and confirmed Herbalife is under investigation by the FTC.
Another multi-level marketing firm, Nu Skin Enterprises (NYSE:NUS), recently was fined by Chinese regulators amid scrutiny of the company's distribution channel.
FOX Business reporter Charlie Gasparino contributed to this report.