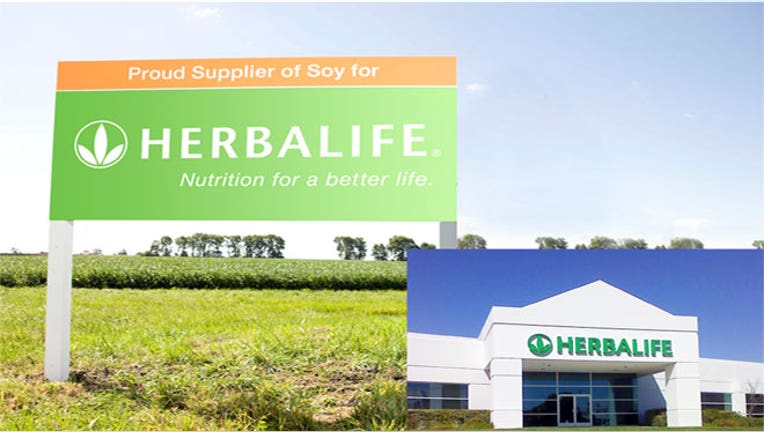 Herbalife (NYSE:HLF) said Monday afternoon its second-quarter profit rose 8.5%, as demand for weight loss and nutrition products fueled significant sales growth.
Shares jumped 5.6% to $63.95 in after-hours trading. Herbalife, which has been the subject of a battle with hedge fund activist Bill Ackman, has risen 84% so far this year as of Monday's close.
Ackman, Pershing Square Capital Management's manager, has publicly voiced concerns over the legitimacy of the company's business model, suggesting Herbalife is operating an illegal pyramid scheme. The company, which operates through a global network of independent distributors, has accused Ackman of trying to manipulate the stock, which he was known to be shorting.
Hedge fund managers Carl Icahn and Daniel Loeb came to Herbalife's defense and revealed long positions in the stock. In April, Herbalife said its shareholders elected two board nominees backed by Icahn.
In the latest period, Herbalife recorded net income of $143.1 million compared to $131.9 million in the year-ago period. On a per-share basis, earnings rose to $1.34 from $1.09. The latest period saw adjusted earnings of $1.41 a share, handily beating estimates for $1.18 a share.
Sales came in just ahead of expectations, climbing 18% to $1.2 billion.
Michael O. Johnson, Herbalife's Chairman and CEO, said the second quarter marked Herbalife's fifteenth consecutive quarter of double-digit sales growth.
"The second quarter record results for volume point and net sales were driven by the ongoing engagement of our distributors and consumer demand for our weight loss and nutrition products worldwide," Johnson said in a statement.
Herbalife, which sells weight-loss shakes and other nutritional products, also raised its full-year outlook to adjusted per-share earnings of $4.83 to $4.95 and sales growth of 16% to 18%. The nutritional-supplements maker also expects earnings in the current quarter to check in at $1.09 to $1.13, while sales are seen rising 16.5% to 18.5%.
Meanwhile, the company's board approved a quarterly dividend of 30 cents a share payable to shareholders of record as of Aug. 13.