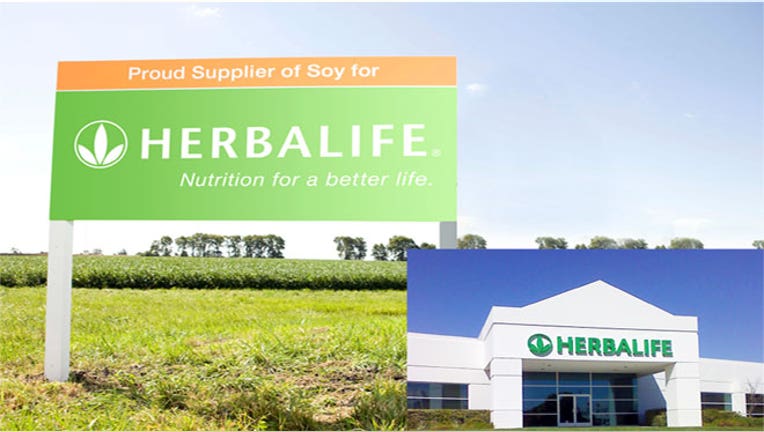 Shares of Herbalife (NYSE:HLF) battled back from a 12% plunge on Monday after FOX Business's Charlie Gasparino reported that Herbalife executives are telling people they don't believe the embattled nutrition company is the subject of a Federal Trade Commission probe.
Following the report, Herbalife issued a statement saying other than voluntary dialogue with regulators, "we are unaware of any other regulatory interest and/or investigation."
Herbalife's stock tumbled double digits earlier on Monday after the New York Post reported Los Angeles-based company is the subject of a law enforcement investigation, citing documents released by the Federal Trade Commission.
Herbalife said it is responding to "misleading and inaccurate information" and said it is demanding a correction from the paper.
Shares of Herbalife bounced well off session lows of $30.84 and were recently trading down just 4.02% to $33.66.
The rollercoaster day for Herbalife is nothing new as the company has been in the spotlight after hedge-fund manager Bill Ackman called it a pyramid scheme back in December. The allegations, denied by Herbalife, triggered an 80% selloff that the company has largely recovered from.
But Wall Street was spooked again on Monday as the Post revealed there have been 192 complaints against Herbalife over the past seven years, including some accusing the company of being a pyramid scheme and others about false promises.
According to the Post, some of the documents were redacted by the FTC, which said it didn't have to divulge "information obtained by the commission in a law enforcement investigation, whether through compulsory process or voluntarily..." The paper said other complaints referred to a "pending law enforcement action."
But the company downplayed the number of complaints against it.
"Since its founding in 1980, Herbalife has positively impacted the lives and health of consumers," Herbalife said. "For a direct selling company of our size, we have had a relatively low number of complaints to the FTC. However, we take every one of them seriously and stand by our record of doing right by our distributors and all consumers of our products."
One FTC complaint was from a distributor in Franklin, Pa., who said: "I have been in a real dilemma regarding what to do about this business."
"I do not like the deception present. It's one thing not to reveal every detail; it's another to outright lie and encourage others to do so . . . you encourage lying."
Shares of Herbalife are still up 38% since hitting 52-week lows of $24.24 on December 24 in the wake of the Ackman allegations. However, the stock is down 54% from its annual high of $73 set in late April.