Helping Heroes: Microsoft Program Helps Transitioning Service Members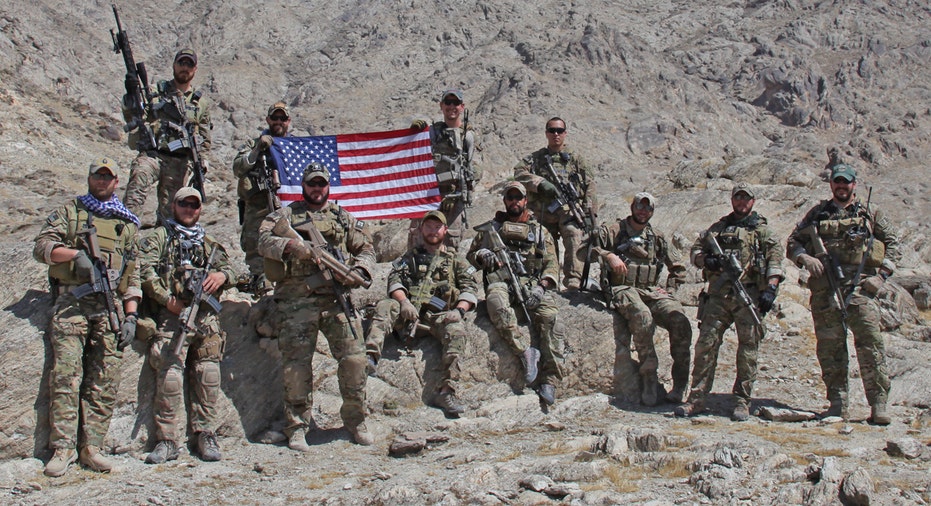 The dust has been settled for 14 years at Ground Zero. New York has slowly rebuilt. America has healed many of its wounds. And life has resumed a more normal pace, though the scars of September 11, 2001, and its aftermath remain.
The news no longer carries daily headlines of wars fought overseas in an effort to restore global peace, and many of America's bravest have returned to the West. But veterans of the United States armed forces still face a battle at home.
Gulf War II Era veterans, or those who served anywhere in the world after 9/11, faced an unemployment rate of 7.2% in 2014. That number is down 1.8 percentage points from 2013, according to the Labor Department's Bureau of Labor Statistics, but when compared to an overall veteran unemployment rate of 5.3%, and a general U.S. jobless rate of 5%, it seems unusually high.
Worse, the Department of Veterans Affairs pegs the jobless rate among veterans 18-24 years old at 17.1% compared to non-veterans of the same age who face an unemployment rate of 12.2%.
Chris Cortez, vice president of military affairs at Microsoft (NASDAQ:MSFT), said the problem is likely to only become more acute as 200,000 active-duty service members are expected to leave the armed forces each year for the next five years. He said that means about a million experienced professionals will be out looking for jobs.
The biggest problem they face is how to market their military experiences and expertise to fit a civilian world, said Cortez. That's where Microsoft and its Software and Systems Academy, now two years old, comes in.
"There will be one million veterans looking for another opportunity [after their active-duty service], and the IT industry just can't fill all the open jobs...statistics say in 2020 there will be one million IT jobs. What we're trying to do is combine this great talent that will be available and try to do something about the shortfall that the industry is having," Cortez explained.
The MSSA program is a 16-week training course designed to help veterans with an interest in computers and technology transition out of the armed forces and into a IT-focused career. The program has so far graduated 17 classes, or cohorts, with a total of 266 men and women. Of those 73% are either employed or pursuing advanced degrees, 84% work in the IT industry, and of that group, the average starting salary is $70,000, according to Cortez.
"The numbers are amazing...90 companies have hired our grads. Companies that include Microsoft, Amazon, Expedia, Accenture, Dell, the list goes on," he said.
But it's not enough for Cortez. To help him achieve the goal of having 100% of its graduates hired after MSSA, the program is expanding from seven U.S. military bases to 12.
"We'll see 1,000 military members going through this program, transitioning, and ready to enter the IT industry. We expect several [programs] to kick off between January and mid-summer and the rest during the remainder of 2016.
A Life-Changing Moment
Adam Citterbart, a service engineer for Microsoft Government Cloud Operations team, is a graduate of MSSA's first cohort. When he joined the military, Citterbart never knew he'd have a seven-year long career in the U.S. Army Special Forces, better known as the Green Berets. Instead, he saw it as a way to throw a wrench in the direction of his life during a period in which he felt he wasn't progressing fast enough. His intent was to pursue administrative roles, but after a meeting with a recruiter he decided Special Forces was the best path for him.
Citterbart trained with and fought in Afghanistan alongside the best of the best -- legends, as he calls them.
"For a single male, there's not a better job in the world. It's packed with excitement that the movies tell you you want in life," he said.
But a critical moment for him, he explained emotionally, came as he was preparing for another deployment to Afghanistan. His wife told him she was pregnant with the family's third child.
"When I was on deployment in the past, if I was in danger, there was no hesitation, thinking about what if something went wrong. I was A-OK with whatever happened. That's very important to have in a combat role," he explained. "But for this, everything changed. I'd go over some bridges thinking, 'If I would plant something as an enemy, that's where I'd plant it.' I was less aggressive and that can provide a detriment to the team."
His moment of clarity came during a day in which he and his team were under intense fire.
"We were taking fire and I was the gunner. My gun jammed. Typically, you throw the hatch open, fix it, and start gunning again," he said. "In this situation, I hesitated a minute. I was looking in the hatch thinking, 'I've been opening it all day. If they see me, they'll see a head and target it.' Because I had that extra second, I opened the hatch moments later [than I would have] then went up and I saw the trace go around where my body would have been. That was my moment to think about not doing this anymore."
Days later his next way forward in life came to him during a conversation with one of his team members who had heard about Microsoft's then-new MSSA program. Citterbart decided it could give him the opportunity continue with a career he'd grown to love...but leave the danger behind.
"It is insane how perfect timing everything ended up being," he recalled. "It's the kind of thing when you look at a movie, there's no way that actually happens to people. Now I look at a movie and think, 'Well, for me it does.'"
Citterbart's deployment was supposed to be one month past the start day of the first MSSA cohort, but his wife's due date was around that time, and thanks to a decreased workload in Afghanistan, he was going to be on leave to be there for his daughter's birth. After a round of applications, phone calls and Skype interviews with Microsoft, Citterbart was able to not only meet his daughter on the day she was born, but 14 days later start training with MSSA.
Translating Experiences
Citterbart said more than anything, the military gave him a trait that has been useful in every aspect of his life: A strong desire to never give up.
"We like to get stuff done, we have a high level of motivation. More than anything, being in the pilot course, we had to set a standard. [Microsoft] needed reassurance that this would be worth taking on..regardless if I was capable of performing, if I didn't do well, people that deserve the opportunity [to participate in the future] wouldn't get the chance," he explained.
Tara Overfield, who was a classmate in the first MSSA cohort with Citterbart, now works as a software engineer at Microsoft, and echoed his sentiment, adding that there are so many traits military personnel bring to a the table in the professional civilian world.
Overfield was a watercraft engineer for the Army, which meant she was in charge of a small team that maintained helped maintain mechanical systems on the branch's boats.
"...a lot of skills like time management, problem management were able to be reapplied [at Microsoft]," she explained.
Overfield paused, though, adding with a laugh that while the soft skills she'd described could 100% be applied to her new career, the skills like knowing how to fix a generator were just extras that she might be able to one day use later in her personal life.
Cortez said it's these kind of experiences and stories from veterans that he hopes inspires a new generation of MSSA students to see what the program is all about. Further, he said it's helping bridge the gap between the military and civilian world so that those who serve their country with honor aren't left unemployed when they decide to end their service career.
"The preparation we give them is what they need to get hired...it's a start and it gives them a beginning," he said. "After a couple of years they've learned the company, how to contribute, and then they grow into another part of the company, taking on more responsibility. This provides them after leaving one great career to another great career in the IT industry."
To that point, Overfield said she's anxious to see how she progresses through her career at Microsoft where she works now on the software that's delivered to your computer when the machine is ready for a periodic update. She describes it this way: When you login to your computer and a pop up tells you a system update is ready for installation, you can click "OK" knowing that Microsoft has tested that update to ensure it's safe to install. In other words, it's her job to make sure that process happens correctly.
And where that experience takes her is anyone's guess.
"I started just doing testing work. I grew that into testing and shipping an entire release. Now I'm the primary tester and do release work. I'm really just enjoying doing the technical work," she said. "Long term, I want to see how things develop."