Help Wanted at These 'Happiest Jobs in America'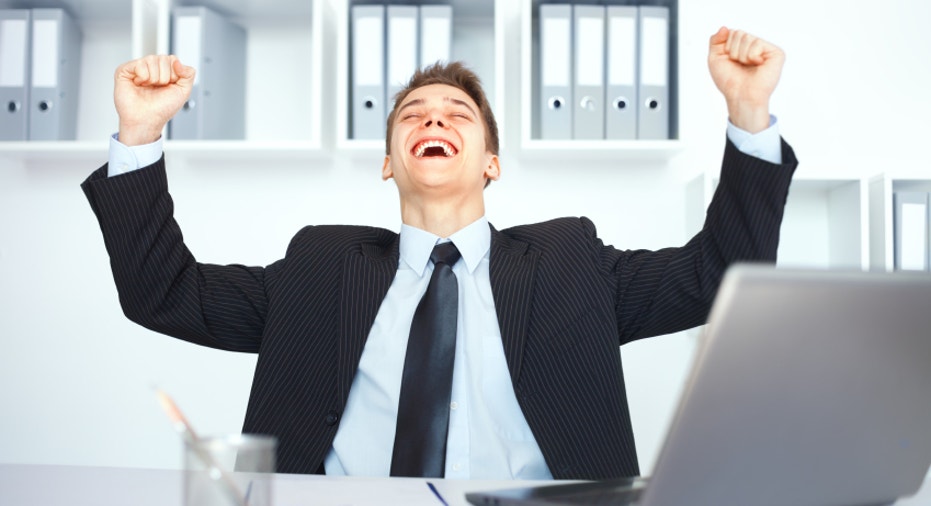 CareerBliss recently surveyed 25,000 working Americans over a two-year period, to find out if they were in jobs that made them "happy." The results found a surprise winner: school principal.
Participants were asked about their feelings regarding co-workers, bosses, rewards programs, growth opportunities and a general sense of peace from their work environment. Below I've listed four of the happiest jobs in the top ten, with corresponding job opportunities that are available now.
Happy Hunting!
CC
Systems developer: Produce, install computer systems & operating software
Median pay: $93,350
Education: Bachelor's degree
Company hiring: Corus360: tech consulting & solutions company
-Positions open: 100 -Top jobs: application software developer, I.T. infrastructure, cloud services -Salary range: $45K-$150K -To find more info go to: http://www.corus360.com/
Business development executive: Plan, direct and coordinate operations
Median pay: $101,650
Education: Bachelor's degree
Company hiring:  Enterprise: rental car service, largest fleet of vehicles
-Positions open: will hire 12,000 this fiscal year -Top jobs: management training program, management internships, customer service -Promotes from within & all senior operational leaders started in management training program -To apply: go.enterpriseholdings.com
Automation engineer: Design, program and test automated machinery and processes to complete specific tasks
Median pay: $51,980
Education: Associate's degree
Company hiring: Plastic Omnium Auto Exteriors: designs & produces exterior components of cars
-Hiring 184 -Top jobs: management, quality, logistics, engineering and plant operations -Employee tuition program provides up to $10,000 per year in reimbursement -To apply: www.plasticomnium.com.
Senior software engineer: Design, develop & evaluate computer software for a private company, a financial institution, or a public service organization
Median pay: $79,680
Education: Bachelor's degree
Company hiring: Novitex:  provides innovative, cloud-based solutions in the document outsourcing industry
-Nearly 200 openings -Service delivery managers, customer service associates, directors -Expanding in Connecticut -To apply: www.novitex.com.