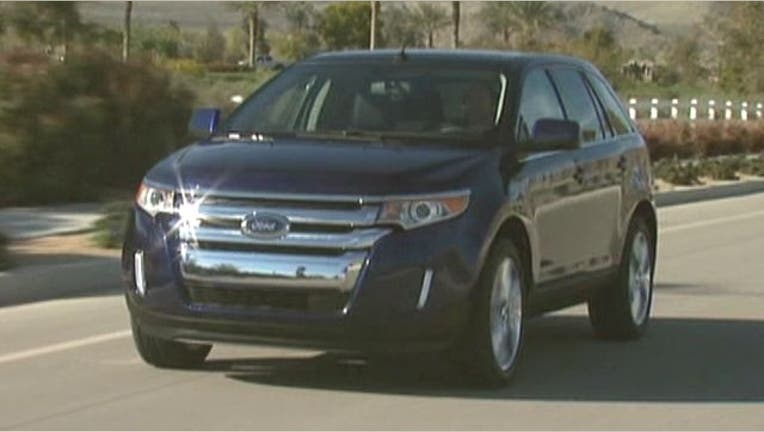 The American auto industry has been on a steady road of recovery over the last few years, and it's  shifting into high gear when it comes to hiring.
The Big Three, Ford (NYSE:F), General Motors (NYSE:GM) and Chrysler all report looking to add engineers, technicians and factory workers to their payrolls to help roll out the next generation of products. What's more, American automakers are spending major dough on floor space and new equipment as car demand picks up in the U.S.
Demand was evident in May's car sales data, which saw gains across the board for automakers. Sales figures from Ford, GM, Chrysler and Toyota (NYSE:TM) combined were up 7% from May 2012, and 12% from April sales totals. Overall U.S. vehicle sales came in at $15.3 million for May an 8% increase from the same time a year prior.
George Magliano, senior principal economist at IHS Automotive, says the shift in hiring in the industry has been in effect for about one year and shows no signs of slowing in the near term.
"We have been in a very good recovery mode, coming out of a deep recession, and this industry has done very well," Magliano says. "Demand is back, and North American production is better than sales. This is a great story."
American plants are running close to capacity, according to Magliano says. The Associated Press reported Monday American auto factories are at 95% of capacity, and many are running three shifts. More than 400,000 jobs were lost in the American auto industry during the Great Recession, according to the Treasury Department.
With this type of growth, Magliano warns of the possibility for bottlenecks within the industry. "There will be shortages of parts and key people, like engineers."
Despite the demand, he says people looking for work will face an uphill battle getting an open position in the auto sector since companies are looking for very specific skills, expertise and training.
"It's not easy for people to really go in there, you need a certain skill set to do some of these jobs, especially the technical and engineer positions," he says. "And for factory workers, it's a tedious job, you have to be really attentive and have a good skill set. These jobs sometimes go unfilled because of a lack of skills."
IHS Global Insight calculates more than 16.5 million units will be sold in the U.S. in 2013, and production rates are at approximately 16 million units, Magliano says.
"We are producing a lot more here, and in the U.S. we also have more export activities—it's a big game changer for us," he says.