Help Most Wanted: 5 Biggest Worker Shortages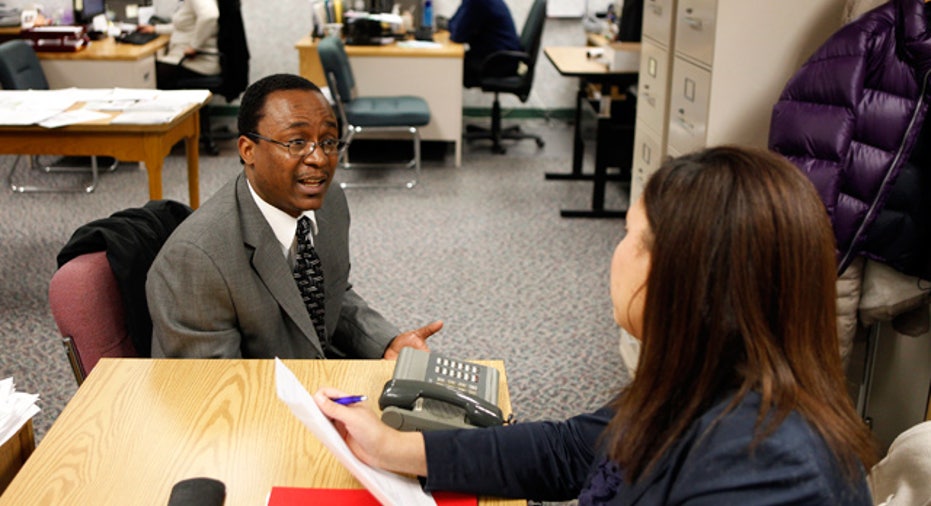 The Hardest Jobs to Fill in 2012
When the economy is tough and millions of people are pounding the pavement searching for jobs, you don't expect to read about worker shortages. But it's true: Employers in some industries can't find the workers they need.
Each year, the giant employment agency ManpowerGroup asks employers to name which workers are most in demand and the reasons it's difficult filling those hot jobs. ManpowerGroup's Talent Shortage Survey for 2012 polled more than 1,300 U.S. employers and found nearly half are having trouble filling vital positions.
Companies desperate for workers often have a hard time finding qualified candidates. "This skills mismatch has major ramifications on employment and business success in the U.S and around the globe," says Jonas Prising, ManpowerGroup's president of the Americas.
Another challenge is that some applicants want more money than an employer offers, or they turn down part-time or temporary positions because they want full-time work.
Requirements for hard-to-fill jobs vary. Some positions call only for professional skills or previous work experience, but others require college degrees or specialized certification.
Read on for this year's five top worker shortages. If you're out of work, hot jobs may be waiting for someone with your skills.
Skilled Trades
Positions in skilled trades, such as welders and electricians, lead ManpowerGroup's list of the hardest jobs to fill in 2012.
One reason is that American companies and schools haven't prepared the workforce for these types of jobs, says Edward Gordon, president of Imperial Consulting Corp., which helps companies with employment planning.
Gordon points out that today's hottest industrial trades require science, math and technical skills, plus many manufacturers need machine operators with very specific experience.
Billy Shaw manages operations at AHI Stoneworks, a custom countertops company in Hot Springs, Ark. He struggles to find equipment operators and says many schools haven't kept up with the industry's needs.
"We told a technical school our problem," Shaw says, "But the professors didn't understand." His company offered its facility to help teach students how to use the latest equipment, but he says the school was never convinced of the need for the training.
The skilled trades worker shortage goes beyond manufacturing. Energy companies tell ManpowerGroup they need more workers in U.S. natural gas and oil fields.
You might need a college degree to qualify for some skilled trades, but hot jobs in industries such as construction may require only specialized training.
Engineers
Engineering has been a hot profession for many years, accenting the need for more students to pursue math, science and technology studies. Plus, employers needing engineers complain that they can't find candidates with industry-specific qualifications or certifications.
Certain industries, such as aerospace and electronics, have cut engineering jobs in recent years. However, jobs are growing in more traditional fields, such as civil engineering, and fledgling businesses are creating new avenues for engineers in the biomedical and environmental industries.
George Zobrist, professor emeritus of computer science at the Missouri University of Science and Technology, expects engineering consulting firms to expand their services in coming years, which will lead to new opportunities for engineers in several areas.
"The highest growth areas in engineering are projected to be: environmental, biomedical, industrial and civil engineering specialties," Zobrist says. He also expects electronics manufacturers to increase research and development spending, adding even more engineering opportunities.
If engineering sounds like the right career for you, you'll need a formal education. To land an entry-level position, you typically need a bachelor's degree in engineering, and some jobs require specialized training. To qualify for a management job, you'll likely need a master's degree.
IT Staffers
The need for information technology, or IT, employees shot up on ManpowerGroup's worker-shortage survey, from sixth place in 2011 to third this year. The rapid growth of new technologies ranks as one of the main reasons why many IT managers are begging for workers.
"Anyone who has experience in cloud computing is in high demand," says Ann Zylstra, a partner with Kain Management Group in Walnut Creek, Calif. "It is the No. 1 area that employers are looking for."
Employers worry that the overall shortage of qualified IT professionals will affect their operations. And more than half of the U.S. employers surveyed say their pay scales are not in line with what IT workers want, which makes it hard to attract and retain staff.
Many companies also have scaled back on recruitment benefits that were once common, such as moving costs. "No one wants to pay relocation packages," says Zylstra, whose firm recruits IT professionals for companies such as NTT, Accenture and SunGard and is constantly looking for top talent.
Many employers are looking for IT professionals with degrees in computer science. However, if you merely have experience in the latest hot technologies, your skills might be in high demand.
Sales Representative
Whenever the economy takes a downturn, companies tend to beef up their sales staffs to bring in more money, and that has been the trend in recent years.
Some sales areas, such as auto sales, often require at least a bachelor's degree. However, to qualify for other types of sales positions, such as lumber sales, you might only need past experience, good communication skills and product knowledge.
Mills-Wilson-George Inc., a seller of heating, ventilation and air-conditioning equipment in Tennessee and Arkansas, can't always find salespeople with the right combination of experience.
"We've got some people with a lot of engineering experience and some with a lot of sales experience," says Bob Buckmaster, co-owner and vice president.
"An engineer is what we're looking for," Buckmaster says. "But we have some people who don't have college degrees.
The U.S. Bureau of Labor Statistics expects jobs for wholesale and manufacturing sales reps to grow by 16% over the current decade, while a 22% jump is forecast in the number of insurance sales agents.
Work environments for sales people vary from industry to industry. Most hot jobs in sales require at least a little face time with customers.
Accounting and Finance Staff
ManpowerGroup's survey has accounting and finance rounding out this year's five fields with the most serious worker shortages.
Ann Roess knows how tough it is to find people with accounting skills. She's a vice president with the Homeownership Preservation Foundation, a national nonprofit organization in Minneapolis that counsels people facing foreclosure.
Roess' challenge is rounding up and holding onto qualified mortgage counselors. "A lot of mortgage servicers have taken our people back in to the industry, so we're constantly hiring and retraining people."
Nearly 1.9 million Americans worked as accounting, auditing or bookkeeping clerks in 2010, the most recent year studied by the Bureau of Labor Statistics. These workers earned a median annual income of more than $34,000, while the median for auditors and accountants was almost $62,000.
For a clerk position, you often need a bachelor's degree in finance or accounting. To qualify for a management position, you might need a master's degree and specialized training.
You can find hot jobs in finance and accounting, full- or part-time, in both the private and public sectors. If you want a temporary position, you often can land an accounting job with the Internal Revenue Service during tax season.