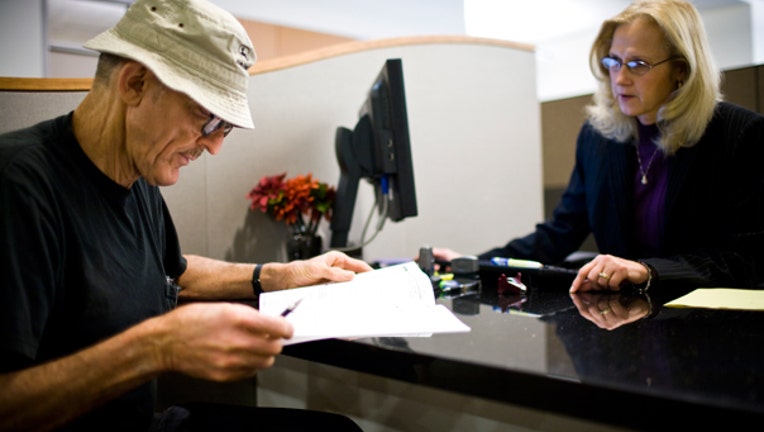 The Annual Election period for Medicare Advantage, Medicare Supplementary insurance (Medigap or Med Supp), or a Part D drug plan is in full swing and as many large employers exit the retiree group health market, many Medicare-eligible seniors are making health coverage decisions on their own.
It's no secret that navigating the Medicare world is tough, but private health insurance exchanges are helping seniors find the right coverage at the best cost.
According to Aon Hewitt's 2012 survey of almost 450 private and public plan sponsors representing 5.8 million retirees, six in 10 employers have reviewed or are currently reviewing their retiree health-care strategies and are considering alternatives to traditional group health coverage for retirees.
Experts say employers are leveraging opportunities driven by changes in the Affordable Care Act (ACA)—namely, the elimination of the tax-favored status of the Retiree Drug Subsidy in conjunction with improvements in the Medicare Part D program over time, as well as federal subsidies available to issuers of Medicare Advantage plans.
The proliferation of private exchanges is making it easier to get seniors enrolled in the Medicare plan that provides appropriate coverage relative to their health status and their budgetary considerations, says Bruce Richards, partner and chief healthcare actuary at Mercer. Employers are taking themselves "out of the middle," subsidizing coverage through a Health Reimbursement Arrangement and putting retirees in the hands of Medicare experts at private exchanges. These online marketplaces offer retirees access to tools and consultations with licensed benefits counselors to help choose a plan best suited to their individual needs.
"It's that voice on the other end of the phone that makes or breaks the effectiveness of an exchange, particularly for boomers," says Richards.
And, adds Bryce Williams, president and CEO at private exchange Extend Health, exchanges offer customization, an advantage lacking in the mass personalization of the one-size-fits all group-sponsored plan chosen by an employer.
The guaranteed issue—no underwriting or denial based on preexisting conditions—of the Medigap, Medicare Advantage or Medicare Part D markets is key to creating a competitive and stable marketplace.
"Essentially the exchange platform takes the cost out of the system and makes products more affordable through group purchasing efficiency," says Jason Hover, director of group business strategy at Blue Cross Blue Shield of Michigan which established a private exchange, GlidePath, in combination with Bloom Health. GlidePath, unlike some exchanges, offers group-structured plans through the individual market.
"Money goes a lot further in the individual market," says Kenneth Sperling, national health care exchange strategy leader at Aon Hewitt which developed its Navigators exchange for Medicare-eligible seniors.
Experts say exchanges can produce cost savings for retirees that can run from $500 to $1,000 per year.
Choice and Service
While experts agree that choice enables more customized coverage, but how much is too much?
Navigators and Extend offer more than a thousand plans from as many as 70 to 80 carriers. By contrast, GlidePath offers retirees no more than eight plan choices, at this point all Medicare Advantage, and all through its Blue Cross Blue Shield network.
Richards says various studies suggest a limited number of offerings helps retirees make choices without confusion.
The real art is helping consumers understand the best plan for them—typically among five to eight plan choices—based on variables like deductibles, coinsurance and drug formularies, says Hover.
Williams claims retirees using an exchange can expect 15% to 25% more efficiency in the enrollment process.
And service counts. For example, Hover says GlidePath enrollment delivery is three-fold through online tools, phone counselors and, in Michigan, walk-up centers.
For Priscilla Wiblin, an Agilent retiree who has managed her multiple sclerosis (MS) with the same neurologist for 20 years, the independence to do her own research through exchanges and talk to an Extend counselor helps her manage her care in a cost-effective manner that closely aligns with the monthly subsidy she receives from her former employer.
To help determine coverage choices, Extend suggests retirees make the following self-assessment:
How many doctors or specialists they regularly see
How many times a year they visit their doctors
Whether they have chronic conditions like diabetes or heart disease or upcoming major treatments like surgery
Do they travel often or spend much of the year in a part of the country other than their primary home location
Are they willing to pay deductibles or copayments
Medicare Advantage, for example, offers individuals total coverage without inclusion of Original Medicare. Medicare Advantage tends to be less expensive because of subsidies the health plans receive from the federal government.
Still, Sperling claims, Medicare Advantage is not for everyone. As HMOs, Medicare Advantage programs limit retirees to a particular provider network and drug formulary.
Medigap, by contrast, picks up payment gaps from original Medicare with doctors who accept Medicare. For example, if Medicare pays 80%, Medigap pays the remaining 20% of the allowable Medicare cost.
Williams cautions against decisions made exclusively on price which often leave retirees unhappy with coverage. Increasingly, he says, insurers are competing on value, adding perks that attract seniors.
Wellness and disease management programs are also popular: Programs for diabetics, for example, help patients watch their diets or adhere to their medication regimens. These programs improve quality of life and help retirees and insurers manage costs.