Help Filing for Bankruptcy Without a Fee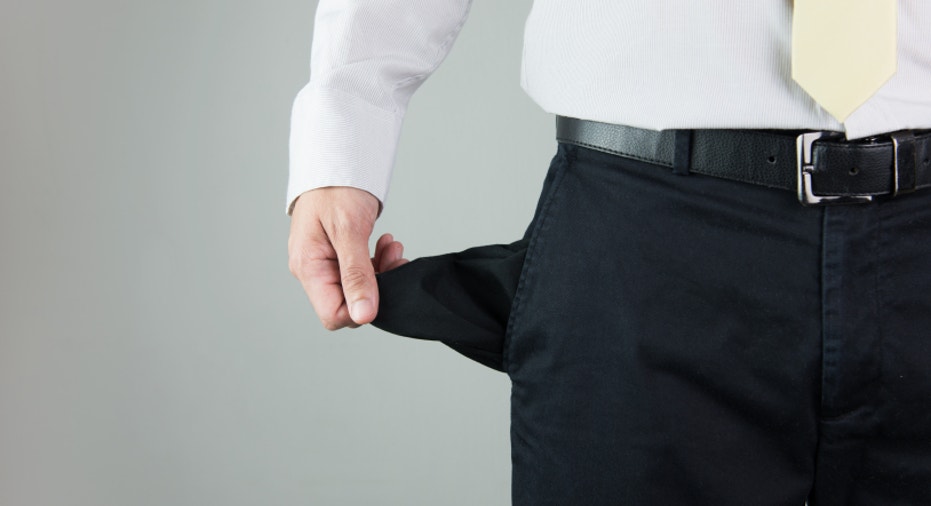 Dear Debt Adviser, 
I am in the worst kind of financial hardship. My wages are already being garnished, which makes it difficult to keep up with mortgage and utilities. I can't file bankruptcy because I don't have the money to pay, and my mortgage is now behind. My credit score is low- to mid-500s. I don't know what to do. I am applying for loans but keep getting turned down. I pleaded with the debt collection agency to work out a monthly payment plan, but they are not willing to help. I don't know what else to do. -- Rich
Dear Rich,
You are attacking this problem from the wrong end. Saying you don't have the money for bankruptcy and pleading with a collector are nonstarters in my book. When a person is serious about getting something, they sometimes say they'll do it if they have to beg, borrow or steal. Well you already know that begging and borrowing won't work for you. That leaves stealing! Not someone else's money, but your own.
It's true a bankruptcy lawyer may not want to take your case unless you can give them their fee up front. After all, you are about to stiff others whom you promised to pay, so the lawyer has a valid concern about working with you without payment in advance. Here are three suggestions to getting around this problem.
First, you can search for a pro bono attorney at probono.abiworld.org. You may be able to get legal help for free.
Second, you may be able to file your case on your own if you do some research. It is called a pro se filing and happens all the time if your case isn't too complex.
Third, you could take your next paycheck, pay no one and go directly to your attorney's office and file.
Once you have filed for bankruptcy, your wage garnishment will cease. Creditors included in the filing must stop all collection activity after a bankruptcy is filed, including garnishment proceedings. Your extra wages should help you catch up on your mortgage payments and assist in solving one of your financial troubles.
But to assure that this mess won't happen again, what you need is to determine the underlying causes of your debt, so you know and understand how you ended up in your current financial hardship. Even more importantly, you need to know how to prevent ending up there again. To do so, I recommend you gather all your financial statements, bills, etc., and take a comprehensive look at where you are and why it happened.
It may help to have an unbiased, expert opinion on your financial situation. You can enlist the help of a certified credit counselor for no charge. Contact a nonprofit member agency of the Association of Independent Consumer Credit Counseling Agencies or the National Foundation for Credit Counseling for assistance. You'll need to contact them anyway as a part of your bankruptcy filing (you must receive pre-filing counseling). Your counselor will review your income and expenses and help you piece together how you ended up with a wage garnishment and are now behind on your mortgage.
Moving forward, keep in mind what you learned from your exhaustive review of your finances, follow a spending plan that keeps your expenses below your income and save money in an emergency savings account. We all make mistakes in life. The goal is to learn from them and not repeat them.
Good luck!
Ask the adviser
To ask a question of the Debt Adviser, go to the "Ask the Experts" page and select "Debt" as the topic. Read more Debt Adviser columns and more stories about debt management.
Bankrate's content, including the guidance of its advice-and-expert columns and this website, is intended only to assist you with financial decisions. The content is broad in scope and does not consider your personal financial situation. Bankrate recommends that you seek the advice of advisers who are fully aware of your individual circumstances before making any final decisions or implementing any financial strategy. Please remember that your use of this website is governed by Bankrate's Terms of Use.
Copyright 2014, Bankrate Inc.