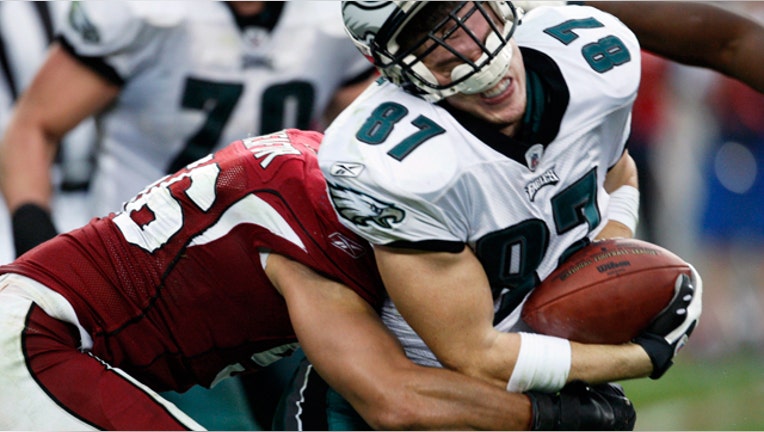 Football season is officially over, but the movement to ramp up safety on the field is just hitting its stride.
The traditional perception of the hero athlete who stays in the game despite an injury is being replaced by a view that takes injuries more seriously, particularly when it comes to a concussion, a type of traumatic brain injury [TBI].
TBI and its long-term effects among athletes grabbed the spotlight about five years ago with the release of Head Games: Football's Concussion Crisis by Chris Nowinski, a former Harvard football player and professional wrestler who left the ring following a post-concussion syndrome diagnosis.
During his efforts to better understand his condition, Nowinski met Dr. Robert Cantu, clinical professor of neurosurgery at Boston University's School of Medicine who exposed how misunderstood head traumas are in the sports world. Head trauma cost Nowinski his own career, and continues to threaten the health of all athletes if not treated properly.
A Formidable Pair
In 2007, Nowinski and Cantu founded the Sports Legacy Institute [SLI], a non-profit organization that advances the study, prevention and treatment of the effects of brain trauma in athletes and other at-risk groups.
A year later, they opened the Center for the Study of Traumatic Encephalopathy [CSTE], which conducts research on chronic traumatic encephalopathy [CTE], a progressive degenerative brain disease found in athletes and other individuals with a history of repetitive brain trauma. Repetitive brain trauma includes multiple concussions, and triggers progressive degeneration of the brain tissue, causing changes that can begin months, years, or even decades after the last concussion or end of active athletic involvement. Some of the changes include the build up of an abnormal protein called tau, according to the research of Dr. Ann McKee, an associate professor of neurology and pathology at BU's School of Medicine.
A Persuasive Visual
"Images of the tau protein have changed minds," says Nowinski. Unit recently, no one knew what a concussion looked like nor did they understand its long-term effects—brain degeneration associated with memory loss, confusion, impaired judgment, paranoia, impulse control problems, aggression, depression, and, eventually, progressive dementia, similar to the effects of Alzheimer's.
In reality, both medical and sports experts who study TBI say that sports other than football pose similar risk, and that girls who play sports are particularly vulnerable.
Brain trauma can be particularly harmful in a young brain that is still developing. "With youth, a concussion can be misdiagnosed and mismanaged so that the brain is not allowed to heal," says Cantu. Second or subsequent head injuries can then cause post-concussion syndrome which can take weeks or even years to clear up, or less frequently cause second impact syndrome. Even returning to school too soon, reading or using the computer can cause additional problems that prolong recovery. But, says Cantu, "If properly managed, the amount of trauma at the high school level typically does not cause CTE."
However, because of its high-level of intentional contact, football is most often cited as the sport putting players at the greatest risk.
In football, TBI can be caused by concussive and non-concussive or sub-concussive blows--that is, hits below the level of concussion. "Jarring forces can be generated from a whiplash effect that will produce concussive level symptoms from blows that don't actually touch the head," says Cantu. This refutes the protective qualities of the helmet, which Cantu says, helps to prevent skull fracture, not concussion.
The National Football League took special interest this season on focusing how the game is played and taking an injured player off the field. The league debated the appropriateness of helmet-to-helmet contact and began to penalize players who used that tactic. It also took precaution in keeping concussed players like Green Bay Packers quarterback Aaron Rodgers, benched for an appropriate period.
Although no one expects a coach or trainer to have the expertise to make a medical diagnosis, they are increasingly being required to perform due diligence in recognizing the subtle and not so subtle symptoms of a head injury.
Eye-Opening Discoveries
Nonetheless, cases of chronic traumatic encephalopathy have been discovered in young football players. Last September, Owen Thomas, a University of Pennsylvania football player with no previous history of depression, hanged himself. Thomas' family allowed CSTE researchers to examine the junior lineman's brain tissue and discovered early stages of CTE. In earlier research, only older players, some who also committed suicide, showed signs of the onset of the disease.
Stories like Thomas' underscore the need for research that goes beyond the NFL to middle- high-school and college-level sport.
The American College of Sports Medicine (ACSM), top doctors around the country and the NFL are lobbying for legislation mandating education about prevention and the proper diagnosis, treatment, management and recovery from TBI. Their collaborative efforts have reached a "tipping point," according to an ASCM spokesman.
Eleven states have passed the Lystedt Law, named after Zachery Lystedt. The youngster sustained a serious brain injury when he returned to the field after suffering a concussion in a middle school football game in 2006.
The law requires:
*An annual education requirement and signed acceptance for athletes, parents and coaches about the dangers of concussions
*The removal from play or practice of a young athlete suspected of having a concussion
*The clearance by a licensed health care professional authorizing return to play in subsequent days or weeks
En Route to Comprehensive Change
In October, NFL Commissioner Roger Goodell committed to getting 10 additional states to pass youth safety laws.  SLI hosted a pre-Super Bowl event in Dallas which featured Jim McMahon, former Chicago Bears quarterback, and two Dallas councilmen to push for cities like Dallas to adopt the Lystedt Law. Two weeks ago, Chicago became the first city to pass the law.
Education and research remain a priority. Concussion clinics for coaches, parents and medical professionals are offered by SLI and USA Football, the latter in combination with the NFL. The NFL's Mackey-White Traumatic Brain Injury (TBI) Committee  works with top-notch doctors to exploit scientific discoveries involving the brain, spine and neck. Nowinski is a member of that group.
"It is fair to say that we're changing the culture of football as related to head injuries," says Jeff Miller, an NFL senior vice president.