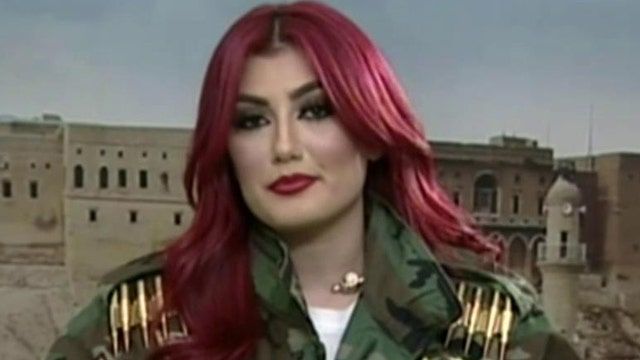 Continue Reading Below
Advertisement
"I feel that as an artist, my weapon is not the real weapon. My weapon is my music." Luv added, "I feel like it's my duty to fight in this war as well. The message is to really send to the people that this is not just Kurdistan's war, that ISIS is not just the enemy of Kurds. It's the enemy of the whole world."
As her music and message became popular, the pop star received death threats from ISIS, but said she is determined to stay focused on that message.
"It feels unrealistic," Luv said. "I try not to think about it because I think what I'm doing is more important. I feel that if I can get my voice to millions of other people from those people whose voices have been shut down… I think it's worth it… and really, in a way, it's also a privilege. I feel it means that the message of revolution is as powerful as their weapons."
Luv also asked President Obama to help aid the fight against ISIS.
"We need help with weapons. If we can give the Peshmerga the weapons, they can destroy the enemy. Even right now, they don't have strong weapons, but they're still winning."