Heineken "Assertive, Not Defensive," SABMiller Says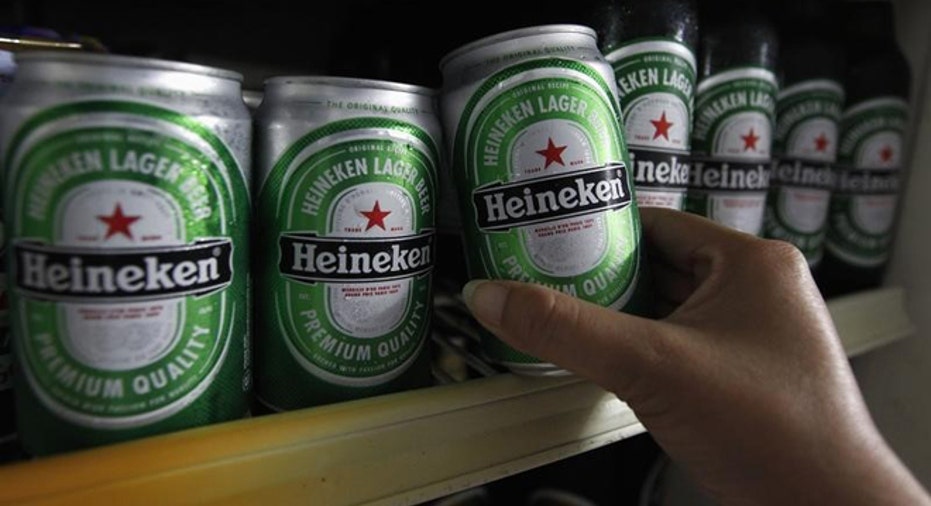 SABMiller PLC said on Monday that it had approached Heineken NV last month as part of its normal expansion strategy, not as a defensive measure against a takeover bid from rival Anheuser-Busch InBev NV.
Chief Executive Alan Clarke said SABMiller's approach to Heineken was "assertive, not defensive" and that there was "absolutely no truth" in the claim that it had been part of a ploy to ward off a bid from AB InBev, the world's biggest brewer by sales.
Heineken said last month it had rejected a takeover approach from SABMiller, saying that the controlling family wants the Dutch brewer to remain independent. The Heineken family controls just over 50% of the voting shares and a minority equity stake in publicly traded Heineken. Heineken's stock-market capitalization is about $44 billion.
A combined Heineken-SABMiller would be roughly as large as AB InBev, making it harder for Belgium's AB InBev to acquire either company. But Mr. Clarke said SABMiller often discussed potential deals with its rivals, with the conversations frequently being highly informal.
"For SAB to be engaged in conversations about [mergers and acquisitions] is not unusual," he said. "These conversations sometimes go on for years."
SABMiller's shares have gained almost 9% this year on speculation of a round of consolidation among the biggest players in the beer industry. AB InBev had a nearly 20% share of the global beer market in 2013, according to data service Euromonitor. It is trailed by SABMiller, with a 9.6% share, and Heineken, with a 9.3% share.
Mr. Clarke said SABMiller would focus on its own growth by increasing the appeal of its brands to women and by trying to convince consumers to choose beer over wine and spirits.
"We have a long-term vision to push out the boundaries of the beer category, appealing to more consumers on more occasions," he said.