Heidi Klum 'Most Dangerous' Celeb on Web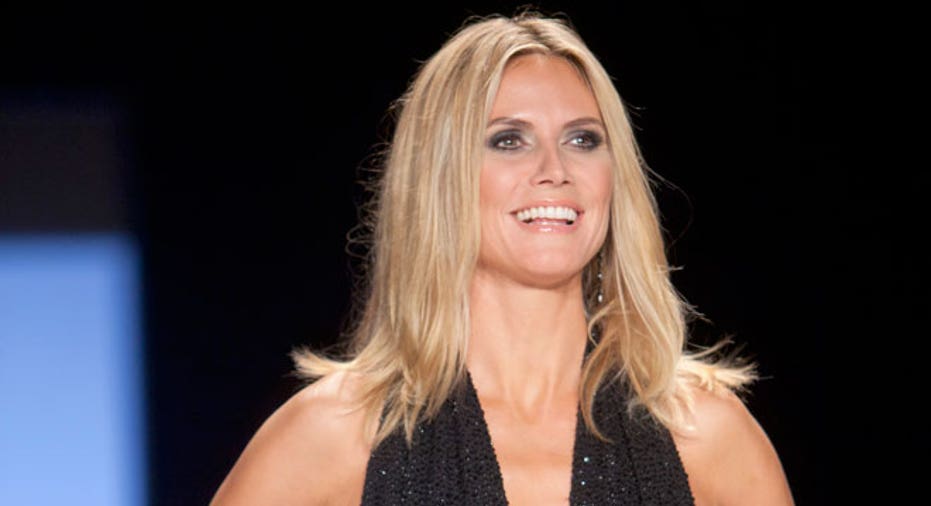 Who knew beauty could be so dangerous& to your computer. According to computer security company McAfee, supermodel Heidi Klum is the most risky celebrity to search for on the web with searches for the former Victoria Secret model resulting in nearly a 1 in 10 chance of landing on a risky site.
Klum ousted Cameron Diaz for the No.1 spot, with Diaz falling to second in McAfee's Most Dangerous Celebrities study for 2011. The study found movie stars and models are taking the top spots on this year's list, with singers and athletes  among the safest. Piers Morgan made his debut on the list. The host of Piers Morgan Tonight has the honor of being the most dangerous male celebrity to search.
Those who search for "Heidi Klum and downloads," "Heidi Klum and 'free' downloads," Heidi Klum and screensavers," "Heidi Klum and hot pictures,'" and "Heidi Klum and videos," are most at risk for falling victim to sites designed to steal their personal information, the study found. Visiting these sites and downloading files puts fans at risk for exposing their computer to viruses and malware, the results showed.
While slightly safer than last year, searching for top celebrities continues to generate risky results, said Paula Greve, director of Web security research at McAfee, in a press release. Consumers should be particularly aware of malicious content hiding in tiny places like shortened URLs that can spread virally in social networking sites, or through e-mails and text messages from friends.
This year's top ten list includes:
No.1: Heidi Klum
No. 2: Cameron Diaz
No. 3: Piers Morgan
No. 4: Jessica Biel
No. 5: Katherine Heigl
No. 6: Mila Kunis
No. 7: Anna Paquin
No. 8: Adriana Lima
No. 9: Scarlett Johansson
No. 10: Tie between Emma Stone, Brad Pit and Rachel McAdams