Hefty Fees on Financial Aid Earn an 'F'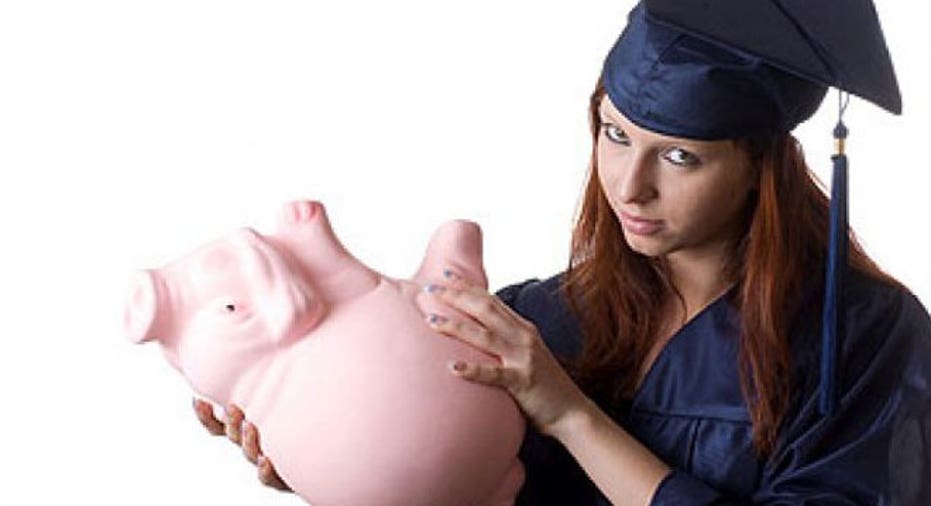 This fall, an estimated 21 million students are attending colleges and universities in the U.S. From the 2007 to 2012 academic years, the percentage of first-time, full-time undergrads at four-year colleges who received financial aid shot up from 75 to 85%.
The last thing students with financial aid need is to be charged hefty fees just to access the money they are counting on to cover their expenses. But that's exactly what many face when financial aid is disbursed on campus banking products, which have become increasingly common at schools across the country.
Those fees can add up if students use their cards frequently and don't have access to in-network ATMs, according to a new Consumer Reports investigation (PDF). These students could end up paying more than $250 per year in fees with most of the accounts reviewed by Consumer Reports. Too often, these fees are not clearly disclosed, and the schools, which sometimes have a financial stake in co-branded banking cards, may not always negotiate the best deal for students.
Nearly all college students have a checking or savings account when they arrive on campus. But they might encounter additional options for receiving and managing their financial aid through school-sponsored bank accounts, prepaid card accounts, or accounts that can be linked to their student ID card. The Government Accountability Office has found that some schools fail to present financial-aid disbursement options in a "clear and neutral" manner, and "appeared to encourage" students to select school-sponsored accounts.
Learn more about college bank cards and how to handle a college student's money needs.
Schools may enter into agreements with banks, including Wells Fargo or U.S. Bank, or non-bank financial firms, including Higher One, which is the largest firm offering financial-aid-disbursement services on campuses. While these products can be convenient for students and cost effective for colleges and universities, certain campus banking products have come under scrutiny for their controversial fees and policies.
Banking agreements between schools and financial firms may result in arrangements that expose students to aggressive marketing tactics, high or unusual fees, and restricted choices for managing their money. In addition to high out-of-network ATM charges, students can be charged fees for making PIN debit purchases, or even inactivity fees when they don't use their cards frequently enough.
Students deserve safe and convenient access to their financial aid funds without unnecessary and costly charges. To better protect students, Consumers Union, the policy and advocacy arm of Consumer Reports, is urging policymakers and regulators to adopt several needed reforms:
Revenue-sharing agreements between schools and financial institutions should be banned, similar to the restrictions in place for private student loans.
Schools should be required to present financial-aid-disbursement options in a clear and neutral manner, so students can easily set up an electronic fund transfer to an existing account to receive their funds.
Regulators should clarify what constitutes "convenient" access to free ATMs on or near campus, so that students have meaningful ways to access their financial aid without incurring extra charges.
Schools should be required to submit their full campus banking contracts to the Department of Education for collection in a publicly accessible central database.
The Department of Education should consider developing its own financial-aid refund-disbursement card to help introduce competition into a highly concentrated market so that students can access their aid quickly and without cost.
This feature is part of a regular series by Consumers Union, the policy and advocacy arm of Consumer Reports. The nonprofit organization advocates for product safety, financial reform, safer food, health reform, and other consumer issues in Washington, D.C., the states, and in the marketplace.
Read other installments of our Policy & Action feature.
Copyright © 2005-2014 Consumers Union of U.S., Inc. No reproduction, in whole or in part, without written permission. Consumer Reports has no relationship with any advertisers on this site.