Health Reform's Limit on Consumer Costs Gets Delayed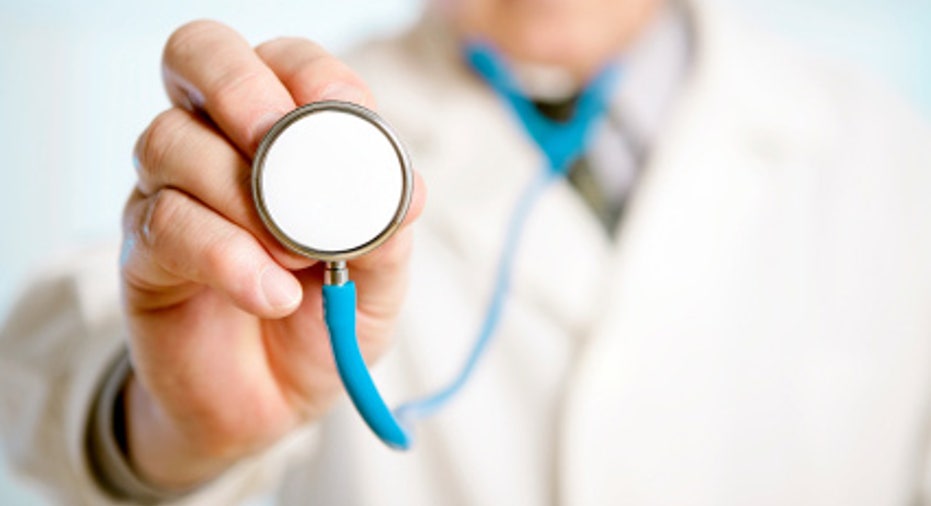 The Obama Administration has confirmed a third delay in the Affordable Care Act's rocky road to implementation with the pushback on the limit of out-of-pocket costs some consumers will pay for coverage.
The consumer protection part of the law limits health insurance deductibles and co-payments from exceeding $6,350 for individuals and $12,700 for families was supposed to go into effect next year, but has been delayed to 2015.
The delay means some group plans will still be able to maintain separate out-of-pockets limits for different benefits. For example, right now a consumer can face $6,350 in deductibles from doctors visits and $6,350 from pharmaceutical deductibles. Under the new health reform, those two separate services will both have to stay  under the $6,350 cap if under the same insurance company, making the total deductible less for certain consumers.
The delay has been posted on the Department of Labor's website since February, but was just recently discovered. On Tuesday, the White House released a response clarifying the postponement:
"For the first time, new historic consumer protections under the Affordable Care Act will protect consumers from the worst insurance company abuses, by banning discrimination based on a pre-existing health conditions, ending lifetime and annual limits on what an insurance company will cover, and capping out-of pocket spending to protect Americans and their families.  The February guidance builds on these landmark consumer protections by requiring that health plans limit out-of-pocket spending for major medical coverage for the first time, in 2014, on time.  This single limit will apply to additional benefits in 2015."
Timothy Jost, Robert L. Willett family professor of law at Washington and Lee University, says the later date is to help consumers and businesses adapt to the new law.
"This is the administration bending over backward to accommodate the concerns of businesses and employers. I feel sometimes they have gone further than they should have. This is one instance where that is probably the case."
Manhattan Institute research associate Yevgeniy Feyman says the move is just another bump in the road for the Affordable Care Act's long trip to being enacted, and proves the legislation isn't "ready for prime-time."
"This is the third delay in Obamacare," Feyman says. "First Medicare cuts, the employer mandate and now this—it's more fuel to the fire."
Who is Impacted?
According to Jost, the latest delay will only impact a small amount of people, those with very high pharmaceutical costs and high medical costs. A typical patient in this scenario would be someone with cancer, he says as an example, who is receiving insurance from an employer or via a group plan from a union or trade association.
"The vast majority of consumers won't be impacted at all. For people with individual health plans, it has no effect at all, and for those with employment coverage where out-of-pocket payments are coordinated, there is no effect."
Also, those with separate pharmaceutical and dental plans may be impacted, Jost says.
Critics say that while few people will be impacted, it's just one more example of why the reform is not yet ready to be enacted.
"The consumer impact is that a few more people won't see their current plans change as much," says Ed Hailsmaier, senior research fellow of Health Policy Studies at the Heritage Foundation. "But there are a huge amount of changes to the insurered—85% of the U.S. that already have plans will see them being changed around. It's one more example of the needless mess they have made of peoples' current coverage."
In some cases, costs will go up for some consumers due to this move. Once the mandate takes effect, costs will increase for anyone with a plan that is below these deductible thresholds.
"This will apply if it is a commercially-insured plan or a self-insured employer plan," Hailsmaier says. "The additional costs will be passed on to the enrollee in the form of them paying a higher share of the premium."
Individual Mandate Next to Be Delayed?
Despite what Hailsmaier calls the "unpopularity" of the individual mandate, which requires all individuals to have health-care coverage or opt to pay a fee of $95 per person per year, he believes it is still set to roll out as of Jan. 1, 2014.
"I don't think it's likely to be pushed back—it's unpopular, but from an administration point of view, they want to force as many people into the health-care system to claim this is a success."
While Feyman says he would be glad to see the individual mandate pushed back, he doesn't foresee that happening, whether the government or its data hub is ready to go come Oct. 1.
"The data hub will have a lot of privacy issues, and it will be a huge burden on individuals. To be consistent the administration should delay the mandate. But if they decide to delay it, it will look really bad in front of the entire country," he says.
Jost says the individual mandate is absolutely separate and not in any jeopardy of being delayed.
"It's a requirement to make the individual insurance market work, so no I don't think its next," he says.