Health Reform Sticks: Now What?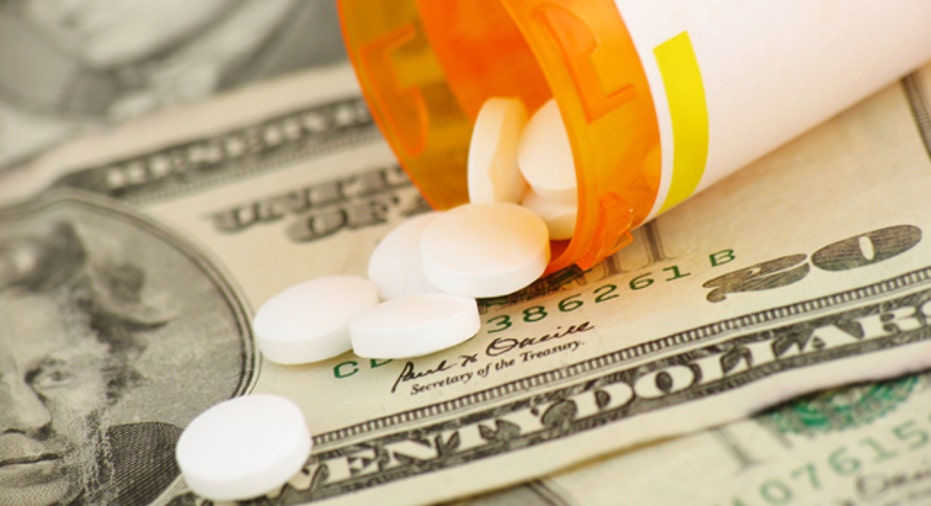 In one of the most highly anticipated rulings in decades, the U.S. Supreme Court largely upheld the federal health care reform law.
So now what?
The answers, like the polarized debate over health reform, fall along party lines. Republican presidential candidate Mitt Romney has vowed to undo the law if he's elected, while Democrats have predicted the law will help millions of uninsured people finally get coverage.
It remains to be seen whether opponents will be successful in chipping away at the law or repealing it altogether  after November's election.
Assuming the sweeping Patient Protection and Affordable Care Act stands against political attacks, here's what the Supreme Court's ruling means for people in the following life circumstances:
You have a health condition and need health insurance
Starting in 2014, health insurers will not be allowed to deny coverage or charge you a higher premium because of your gender or because you have an illness or health condition. About half of Americans have so-called pre-existing conditions, according to a study by the U.S. Department of Health and Human Services.
Also in 2014, health insurance marketplaces, called exchanges, will open in every state. Individuals and  small businesses will be able to shop for coverage through the exchanges.
You don't want to buy health insurance
Under the court's ruling, the individual mandate stands. The mandate requires virtually everyone to buy health insurance if they don't have it. Those who refuse will face a tax penalty.
But there are exceptions.
You're exempt from the mandate if your income falls below the tax-filing threshold (currently $9,500 for individuals and $19,000 for married couples) or you have to spend more than 8% of your income on health insurance premiums. A family of four with an income between $61,000 and $150,000 would likely be exempt from the mandate because estimated premiums would eat up too much income, according to a report prepared for the Kaiser Family Foundation by Jonathan Gruber, an economics professor at Massachusetts Institute of Technology.
You can't afford health insurance
Federal subsidies will be available to help you pay for health insurance if you meet certain income requirements.
Or you might qualify for Medicaid, the state and federal health insurance program for low-income people. The law calls for states to expand eligibility for Medicaid so more people qualify, but it's hard to predict whether all states will follow through. The Supreme Court ruled the federal government can't remove all federal Medicaid funding from states that refuse to expand eligibility for Medicaid. Twenty-six states, led by Florida, had sued over this provision.
"I expect some states, particularly those that brought the lawsuit, to avoid the Medicaid expansion, despite the huge federal subsidies available to states to expand Medicaid eligibility," Gerald F. Kominski, UCLA Center for Health Policy research director, said in an interview published on the center's website.
You have Medicare
The so-called prescription drug plan "donut hole" will continue to close. The hole refers to the coverage gap you face after reaching your drug plan's annual coverage limit. Under the law, you get a 50% discount this year on brand-name drugs covered by Medicare and a 14% discount on generics. The discount will increase each year until it has eaten the entire donut hole.
You also don't have to pay deductibles or copayments for annual wellness exams and other preventive care services if you have Medicare Part B.
You have health insurance through an employer
"Most large employers were prepared for a decision like this," says Andrew Hiles, Southeast health and group benefits practice leader for Towers Watson, a global human-resource consulting firm. "A lot of planning has already been under way."
Because of new mandated benefits, employers expect health plan costs to increase and likely will continue to look for ways to save money. (See:  "5 ways your boss is downsizing your health insurance.")
Many employers may move toward high-deductible health plans with accompanying health savings accounts. These plans feature lower premiums and enable employees to save for out-of-pocket medical expenses. Many employers will also promote workplace wellness by offering rewards to workers who improve their health habits. (See: Take care or pay a higher share of your health care.")
Employers are doing financial modeling to see whether it's better to provide health insurance or to subsidize workers to purchase their own coverage in 2014.
"There's a wait-and-see approach around what the state exchanges might look like," Hiles says.
You're under age 26
You can stay on your parents' health insurance plan. More young adults have gotten coverage since September 2010, when the law's provision went into effect and allowed them to stay on their parents' plans until age 26. According to a recent Gallup poll, 23% of 18- to 25-year-olds are uninsured, down from a peak of 28.7% in 2009.
You have individual or group health insurance
The law's consumer protections remain in effect. Among them:
Insurers can't deny coverage for children under 19 with pre-existing conditions.
Insurers can't place lifetime and annual dollar limits on health benefits, and they can't retroactively cancel coverage except in cases of fraud.
Many preventive care services --such as immunizations, routine screenings and well-child visits -- are fully covered. You pay no deductible or copayment for these services.
All this could change, though.
"Because there no longer seems to be a middle ground politically, I expect opponents of the law to continue looking for ways to delay or avoid implementation of various provisions," Kominski says in the UCLA Center for Health Policy Research Center interview.
The National Federation of Independent Business, which sued over the health reform law, and other opponents are regrouping.
"We will continue to fight for the repeal of PPACA in the halls of Congress," Dan Danner, president and CEO of the National Federation of Independent Business, said in a press statement after the ruling. "Only with PPACA's full repeal will Congress have the ability to go back to the drawing board to craft real reform that makes reducing costs a No. 1 priority."
The original article can be found at Insurance.com:Health reform sticks: Now what?