Health-Care Rout Nearly Reversed, United-Fueled Selloff 'Overdone'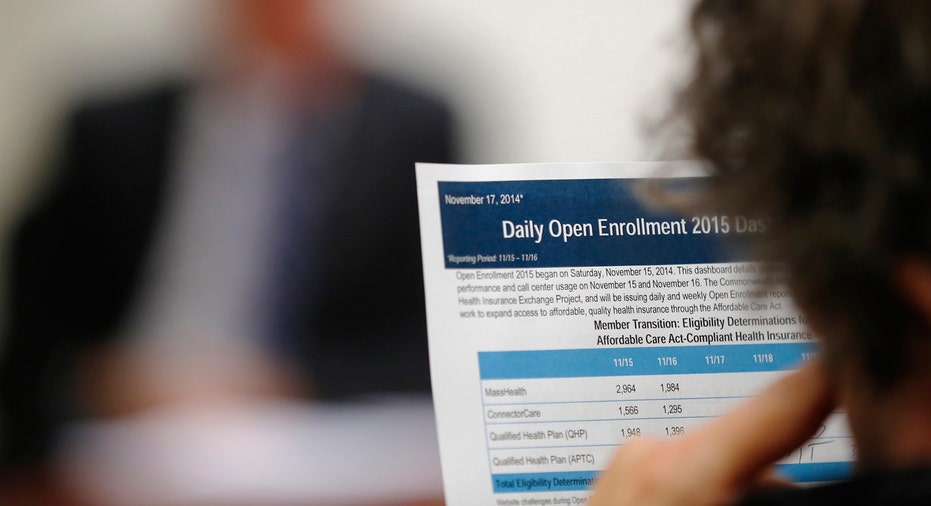 UnitedHealth's (NYSE:UNH) announcement Thursday to reevaluate its participation in the Affordable Care Act's insurance marketplace sparked fear for investors in the health-care sector, and ignited a conversation about the future of the exchanges.
UnitedHealth CEO Stephen Hemsley said on a call with analysts that the marketplace performance expectations have declined after the company saw more individuals coming into and out of the system to use medical services, declining performance in sponsored health cooperatives, and lower expectations for new growth.
"Although, we are disappointed with these developments and our own performance in these exchange products, we are pleased with the continued advances in performance and the strong outlook across the rest of our diversified healthcare benefits and services businesses," he said.
Hemsley added that the company will make a final decision about its participation in 2017 with the exchanges in the first half of next year, though he noted that at this point, marketing and commissions in most of the company's markets will be reduced or suspended.
For 2015, he said the company expects to see losses of "just above $700 million," which works out to 45 cents a share. That, he said, includes $275 million of advanced recognition for losses in 2016.
"The earnings pressure is driven by projected losses on individual exchange-compliant products related to the 2015 and 2016 policy years," the company's statement read.
The warning ignited a selloff among not just UnitedHealth shares, but also a slew of related companies. The health-care sector was the biggest decliner on the session Thursday, seeing declines of 1.64% on a day the markets traded flat. Shares of Anthem (NYSE:ANTM), Cigna (NYSE:CI), Humana (NYSE:HUM), and Aetna (NYSE:AET) all fell substantially in sympathy, with some seeing losses of nearly 7%, while United shed nearly 6%.
"The stock decline across the entire sector is overdone," S&P Capital IQ health-care analyst Jeffrey Loo said. "Look at companies like Molina, which does exclusively Medicaid, it's down 11% today. They shouldn't be affected whatsoever. But they're being hit along with the rest of the players."
Loo was right.
By the start of trade on Friday, the same names saw green as investors reversed course after a night to digest the news and parse announcements from other insurance providers.
Industry Implications
The bottom line for UnitedHealth is that it has already made clear it will not stick around long enough to experience steeper losses than it already has in relation to the ACA.
"We can't really subsidize a marketplace that doesn't appear at the moment to be sustaining itself," Steve Nelson, CEO of UnitedHealthcare Community and State said during the call.
Loo said if UnitedHealth decides to remove itself from the exchanges, it would definitely have an impact on the industry as a whole, but would give a competitive advantage to UnitedHealth's rivals.
"In theory, it could make exchanges more profitable for companies like Anthem and Aetna," he explained. "If one competitor leaves, especially the biggest, theoretically, your offering could be more competitive and profitable. Let's say in the New York market, if Aetna and United are battling it out, and United leaves, there's less competition for Aetna and they could raise premiums. It actually might make it more profitable and more attractive."
Bill Melville, senior analyst for Decision Resources Group, a health care research and consulting firm, said the ACA is only a small slice of UnitedHealth's business – it's the fourth-largest insurer on the exchanges – so if it decides to exit while other insurers stay in, the impact might not be as dire as some expect.
However, he said the bigger problem could be if Blue Cross Blue Shield decides to pull its participation.
"It has invested heavily because the business is based in individuals and small groups," he explained.  "There would be a bigger concern if they pull out. United didn't have a big footprint, and they did well when they expanded that footprint. If we start hearing from all national insurers, then that's something."
On Friday, Aetna reaffirmed its full-year profit guidance of $7.45 to $7.55 a share, and said that its business that includes the ACA exchanges is operating and performing as it has expected.  Centene (NYSE:CNC), a small, Medicaid-focused insurer, and hospital and insurer system Kaiser Permanente both told Reuters on the same day that they intend to continue operating in the ACA marketplaces as well.
Demographics and 'Churn'
Both Loo and Melville agree it's the demographics of the enrollees that could pose the most significant set of challenges for insurers participating in the exchanges overall.
"All insurers in the exchanges are facing similarly rough headwinds – too many older, sicker enrollees and not enough young 'invincibles,' many of whom are still on their parents' policies or now qualify for Medicaid. But it is a concern to monitor as more publicly-traded insurers report on the influence of [the] exchange business," Melville said.
Open enrollment for the ACA exchanges for 2016 has only been live for 18 days, and the government hasn't released data on the types of people who are signing up to receive coverage, but UnitedHealth's sudden shift in sentiment has Loo pondering.
"As recently as last month, United was very optimistic. They thought it would be profitable. They were going to expand in 11 new states, they serviced 23 this year, and raise premiums by double digits. So, this was a pretty about face for them," Loo explained.
He elaborated, saying it could be older, high-risk individuals enrolling in the exchanges that caused United to suddenly turn more bearish on the outlook of its participation.
"Older, sicker people are willing to hunt out the best deal to buy insurance. That's what we've seen happen. They need insurance whether there's a mandate or not. They're the first to sign up. Other younger people are slower to come in," he said.
By the same token, Melville said open enrollment for ACA is just in its third year, and the government is still in a push to get people signed up. He said a big part of the population still hasn't come in.
"Until signups improve, that's the challenge," he explained. "If only people needing coverage are buying, that's a huge problem, obviously. You have to have young, healthy people coming into the mix, otherwise the costs end up spiraling out of control."
He added that what might spur more people into action to sign up is the tax implication if they don't: Rather than getting a hefty tax return once a person files, if they do not have health insurance, a penalty will be deducted from the return.
"There could be some rough years ahead," he said. "Look at the penalties for not having coverage….if that happens to younger people for whom that return is a big deal, that's when you might start seeing [signups]. Penalties haven't come home to roost [this] year, and that could be a key piece to get people in."
Otherwise, it could all just be an overreaction as some of the companies involved in the marketplace just haven't given it enough time. Melville pointed to the so-called churn in the market, or those people who were previously enrolled in an insurance plan that has been eliminated and who are now looking to re-enroll in another plan. He said when those people re-enroll, it could make the participation rate look healthier for some of the insurance providers than it is now.