Health-Care Jobs in Demand, Here's How to Land One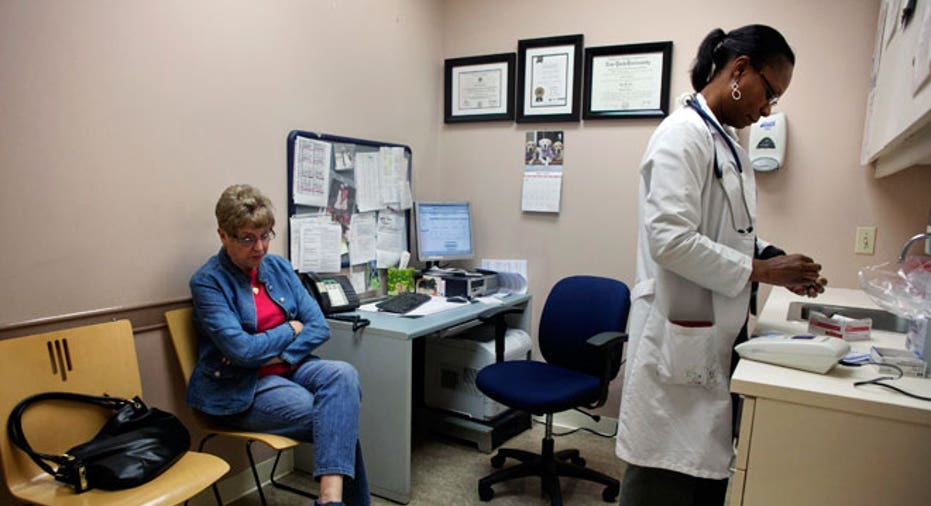 There's been one consistent bright spot in the weak labor market: the health-care sector.
In a market where overall job openings are increasing at a rate of 9.9%, according to job board site SimplyHired.com, the health-care industry is booming, seeing job openings increase at  14%. And the openings are just for doctors and nurses: the industry needs home physician assistants, technology professionals, coding professionals, physical therapists and a slew of other occupations.
The industry has been experiencing job growth over the last few years, and experts say it is poised for more growth.
"By 2020 one out of nine jobs will be in health-care related sectors," says Gautam Godhwani, chief executive of SimplyHired.com. "Seven million new workers will be needed by that time."
There are a myriad of reasons the health-care sector is booming, including the graying baby boomer generation and increased life expectancy. The Affordable Care Act by most estimates will bring in 30 million more people to have access to health insurance, driving up the demand for industry workers. Not to mention the shift to electronic health records is creating an increased need for IT professionals. Add to all this is the fact that there is already a shortage of workers in the sector, and Godhwani says it's not surprising that there are so many job openings. The site's August job outlook report showed 43% of the top hiring companies were in health-care related sectors.
"The shortage starts right at the top," says Godhwani. "What we've seen in the country for a long time has been a shortage of physician and surgeons." But it doesn't stop at their either. Because of the lack of doctors, there's more of a need for nurses, physician assistants, physical therapists and home health-care workers to name a few.
According to Godhwani, many of the jobs in the this sector require a secondary degree which can mean competitive salaries, but the education cost can be prohibitive to some would-be workers. "Even though there is so much demand, there are likely hard times ahead because a lot of the jobs require post-secondary education and a year of experience.
So what should a job seeker thinking of getting into the health-care sector do? Godhwani recommends candidates invest in their education and improve their skills. Flexibility also matters when trying to land a job in the health-care arena, so workers who are willing to relocate or start at lower-paying jobs and work their way up are at an advantage.
"Where you are working dramatically increases your chances of getting a job," says Godhwani. "There are pockets of the country where there is very significant demand." Boston, Atlanta, Phoenix and Washington D.C. are just a few examples of cities that are in need of healthcare workers.  For instance, Kindred Healthcare has 1,001 jobs listed in the Boston area on SimplyHired in its August employment outlook report, while Banner Health has nearly 1,700 jobs listed in Phoenix. "The highest demand is for positions that have at least one year experience," says Godhwani. "But if people are going to be more flexible in terms of the type of position they can get in without the experience."