HBO's Bernie Madoff 'Wizard of Lies' Author Warns: "It Can Happen Again"
He's the biggest swindler in business history — Bernard Madoff. Mastermind behind the $65 billion Ponzi scheme, he caused financial ruin for countless people and organizations.  Some of the most influential people including Steven Spielberg and Kevin Bacon lost millions.  In 2009, Madoff was sentenced to 150 years in a federal prison.
It wasn't until 2010 that Madoff granted New York Times veteran journalist and author, Diana B. Henriques his first in-person interview since the sentencing.
"When I got a message from Madoff's lawyer that he was considering, I was stunned," Henriques tells FOX Business.
With just two hours and armed with only a notepad, pen and list of questions "I had to make every second count… what can only he tell me?" adds Henriques.  "It was the most intense interview I have ever done as a journalist in almost 50 years."
For Henriques, it was all about persistency. Letter after letter, argument after argument— she spent years trying to convince Madoff to give her an interview.
"What I said in one of my letters which I think might have been the hook, might have touched him was, I said, you know this could well be the book that your grandchildren and their children turn to, to understand what happened in their family," says Henriques.
Now, nearly ten years since his arrest, HBO is taking Henrqiues' best-selling book, "The Wizard of Lies: Bernie Madoff and the Death of Trust" and bringing it to life on the small screen.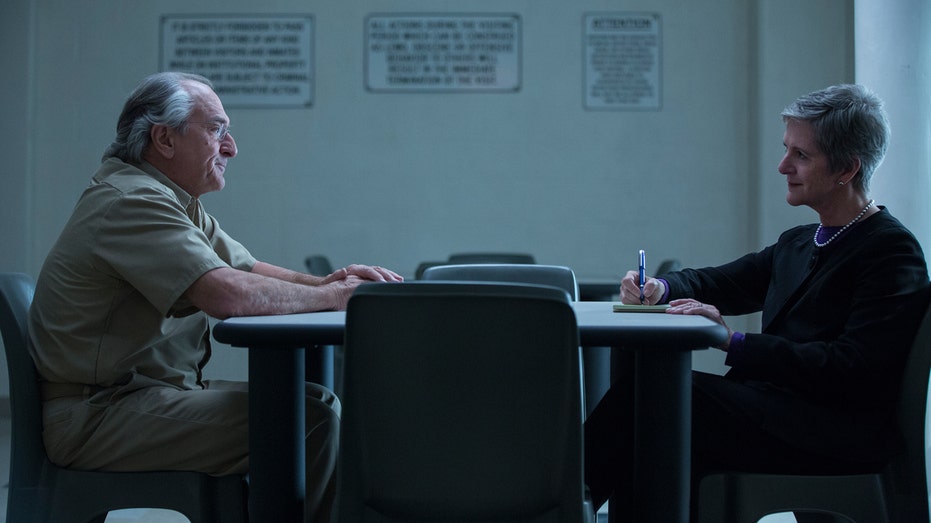 Directed by Hollywood legend Barry Levinson ("Diner," "Rain Man") and starring Robert DeNiro ("Raging Bull," "The Godfather II") as Bernie Madoff and Michelle Pfeiffer ("The Fabulous Baker Boys," "Scarface") and Ruth Madoff. Henriques was brought on to help craft the screenplay, share insight on the real life portrayals and locations, as well as play herself in the film.
"The character portrayals are spot on, they are amazing.  And in DeNiro's case as Bernie Madoff, they are supernatural," says Henriques.
Chronicling Madoff's far fall from the top and crumbling relationships, "The Wizard of Lies" pulls from over 100 interviews and countless research from Henriques' book.
"I think it's important to for this story to be told now and to be told as powerful as this to remind people how vulnerable we are to falling under the spell of a plausible con man like Bernie Madoff, and the next Bernie Madoff," says Henriques.
"The Wizard of Lies" premieres on HBO Saturday May 20 and be sure to watch Henriques full interview above.