HBO GO, WatchESPN Make Apple TV Debut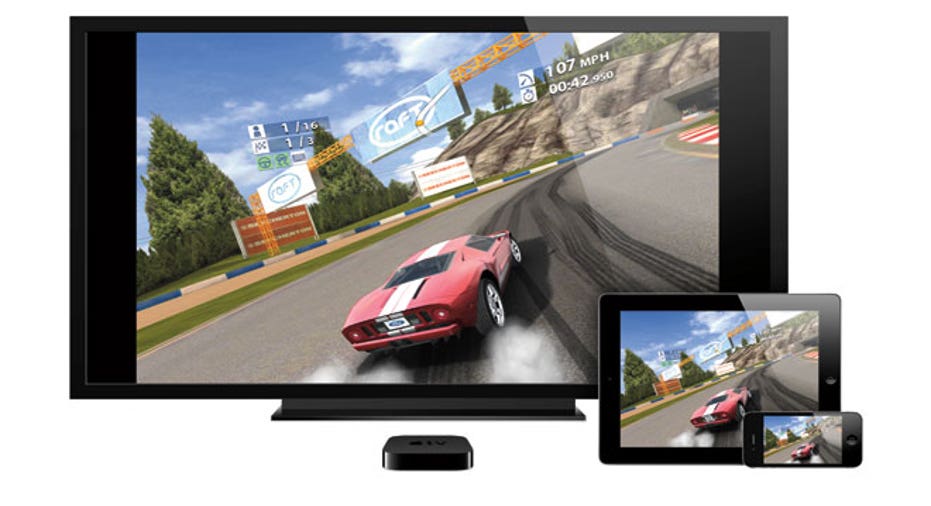 Apple (NASDAQ:AAPL) said Wednesday HBO GO and WatchESPN will now be available on the Apple TV. The rollout also includes Sky News, Crunchyroll and Qello, three providers "offering live news, sports and current TV programming."
The two new venues complement existing streaming services available on Apple's $99 media device, such as Netflix (NASDAQ:NFLX). The move could help Apple compete with other gadgets that offer streaming media, such as Microsoft's (NASDAQ:MSFT) Xbox 360, Sony's (NYSE:SNE) PlayStation 3 and Roku's offerings.
"HBO GO and WatchESPN are some of the most popular iOS apps and are sure to be huge hits on Apple TV," Eddy Cue, Apple's senior vice president of Internet Software and Services said.
WatchESPN provides live access to several ESPN channels, among other sports-related features. HBO GO, meanwhile, streams full seasons of HBO shows, movies, and documentaries. New users to Sky News, Crunchyroll and Qello can sign up directly through Apple TV to receive breaking news from the U.S., UK, Ireland, Japan, and worldwide concert coverage, Apple said.
HBO GO, Watch ESPN, SkyNews, Crunchyroll and Qello will be rolled out as a free software update for second and third generation Apple TVs.
Shares of the tech giant slumped 1.1% in mid-day trading to $427.19 a share.