Haven't Paid Your Taxes? You May Need to Cancel Your Travel Plans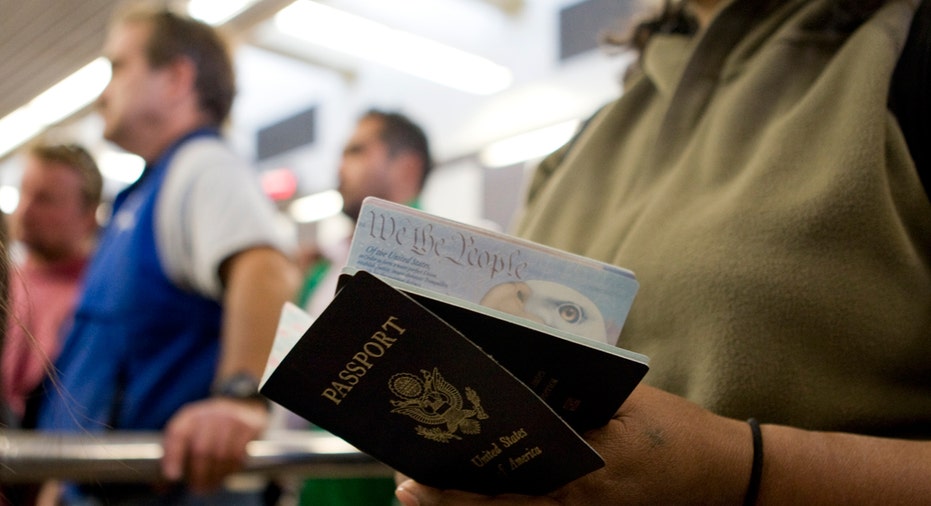 The government may have a new way to stop people from running from tax debt: taking their passports. Next month, Congress could approve a bill that would allow the State Department to invalidate or reject passports for people who owe more than $50,000 in past-due taxes, the Wall Street Journal reports.
The provision excludes taxpayers who have a payment plan with the Internal Revenue Service or are otherwise working to repay the debt. The policy is wrapped up in a highway funding bill, H.R. 22, and if it passes in December as expected, it would go into effect Jan. 1 on current and future debts, the Journal reported.
It's unclear how many people fall into this group of "seriously delinquent" taxpayers. Most Americans actually end up getting refunds, rather than having to pay the IRS come tax season. Even if you're nowhere near potentially losing your passport over old tax bills, a debt to the IRS can make a mess of your finances.
If you owe more than $10,000 in past-due taxes, the IRS will file a Notice of Federal Tax Lien, which is reported to the credit bureaus and is a seriously negative thing to have on your credit reports. With a tax debt damaging your credit, you may have trouble getting credit or accessing other necessities, like renting an apartment or getting a cellphone. You can see how such information affects your credit standing by getting a free summary of your credit report every 30 days on Credit.com.
Consumers worried about their ability to pay their taxes should look into tax payment options like an installment plan or even using a credit card to cover the bill. Using a credit card to cover your taxes has its downsides, like paying potentially high interest rates or pushing your credit card balance too close to your credit limit, but you may find it's your best solution. Whatever your situation, you're unlikely to benefit in the long term by ignoring your tax bill, so research your options for satisfying, settling or disputing any tax debt you may have.
More from Credit.com:How Taxes Can Impact Your CreditWhat's a Tax Lien?How to Use a Personal Loan to Consolidate Debt
This article originally appeared on Credit.com.
Christine DiGangi covers personal finance for Credit.com. Previously, she managed communications for the Society of Professional Journalists, served as a copy editor of The New York Times News Service and worked as a reporter for the Oregonian and the News & Record. More by Christine DiGangi