Have a Safe Halloween at the Office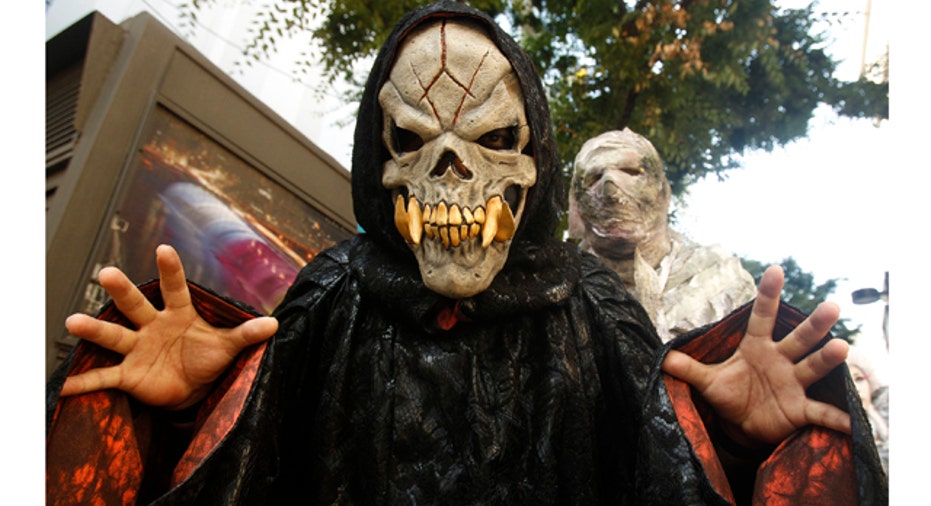 Holidays usually bring several things to a small business—more foot traffic, celebratory decorations and beefed up staff to help with (hopefully) boosted sales.
However, with added customers and distractions in the workplace, slips and trips are never far away. So, experts say, when getting into the holiday spirit this year, make safety a priority.
Nim Traeger, CIH, CSP, and 2nd vice president of Risk Control for Traveler's, said as new hires often bring greater risk when it comes to frequency of injuries.
"New employees are five-times more likely to experience a lost-time injury in their first month," Traeger said. "Those are injuries that are significant enough to drive them away from work."
Armed with this knowledge, training employees in workplace safety from day one of their employment is key.
"Make sure they are familiar with their surroundings and responsibilities," she said. "The newness of the facility they're working in doesn't mean they're not experienced in the industry, but it's really important to do proper training and education."
Decorations also go hand-in-hand with potential accidents and injuries. Jim Gustin, senior property specialist at Traveler's, said Halloween is the fifth-highest day of the year for candle fires. So in a busy retail environment, or even in the office, he suggests faux-candles may be best.
"Using flashlights or battery-operated candles would be best," he said. "Choosing your decorations wisely is important. Many of them are combustible, or will burn—things like paper, dried flowers or cornstalks [for fall] will increase the fire load in a small business. Keep them away from heat sources, etc."
Use extension cords properly, he said, and be sure you aren't 'daisy-chaining' them in order to extend a decoration or a theme to an area where the plug cannot reach. Aside from a potential trip and fall incident, this is also a fire hazard.
Choose smart locations for these holiday additives, Gustin said. Be sure you are not covering up emergency exit signs, for example.
"Don't block exits or aisle ways—anything that would make it difficult to get out in an emergency situation," he said.
Traeger said also be sure decorations are secured properly and traffic can navigate easily around them, especially when it comes to big displays.
"Always make sure it's secure and safe for patrons," she said. "Just heighten your awareness, and think about it more."