Have a Problem? This Site Offers Help From the Crowd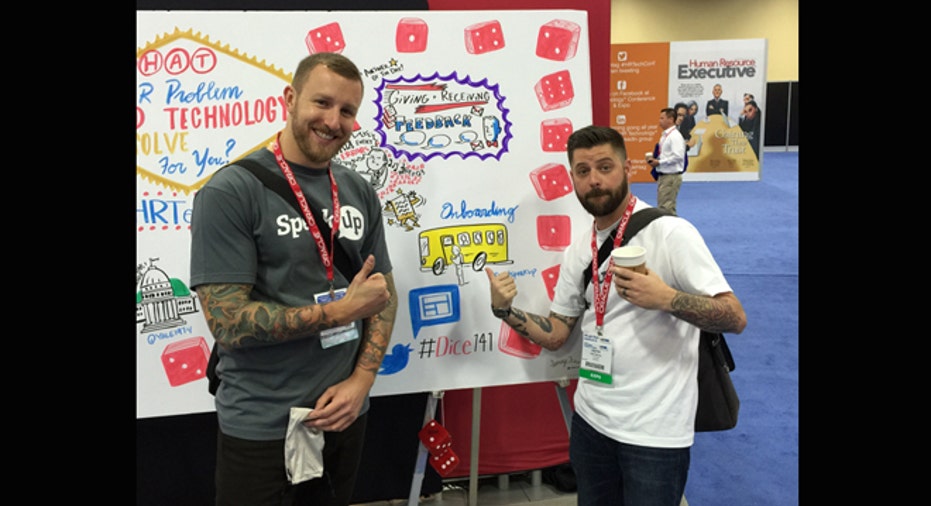 Do you have a problem?
The makers of communication-platform startup SpeakUp, in an effort to encourage people to sign up for the workplace collaboration platform, are introducing probs.io for individuals. Probs.io, which launched Tuesday, is a microsite where users can post a problem, share it with friends and, as Co-Founder and CEO Ray Gillenwater puts it, "crowdsource the solution."
"Our goal with probs.io is to help people solve problems related to their work or personal lives," Gillenwater told FOXBusiness.com. Plus, "it's a zero-friction way for people to experience the problem-solving functionality of SpeakUp."
California-based SpeakUp, which launched last September, markets itself as a problem-solving tool for businesses that uses employee-sourced ideas to find solutions. Gillenwater put down an initial $350,000 to get the venture started, and SpeakUp has raised an additional $350,000 from angel investors.
SpeakUp differs from probs.io in that it is meant for companies and new users sign up with their company email address. From there, they can post ideas, highlight problems at work and suggest strategies or solutions. They invite co-workers to sign on to add to the conversation, be it through votes or comments. The decision-maker for the company approves, amends or denies the most-voted for posts, which are automatically sorted, in a transparent fashion.
The idea, as the SpeakUp website indicates, is to generate more ideas and problem-solve faster, as well as create a more open work environment. Users can post anonymously, however. The service is free to use up until the fifth decision is made, at which point the company will be prompted to select from two subscriptions: Standard ($89/month) for small-to-mid-sized businesses or Pro ($249/month) for larger companies.
DNN CEO Navin Nagiah points out, though, the collaboration tool domain is a difficult space to break into and that "any business software that is not directly related to revenue is tough to sell to internal stakeholders." Nagiah's advice for SpeakUp is to figure out one to two key high-impact, clearly discernible benefits and nail them well.
"They have to have an angle or a value proposition that is different from the very crowded pack," Nagiah said. "Being 20% or even 1x better won't help [you] stand out."
Gillenwater explains SpeakUp (and probs.io for that matter) works well for companies that have challenges collaborating across multiple time zones. He describes their target consumer base as "businesses with the Tesla mentality: the best idea wins — and everyone at the company is responsible for innovation."
The entrepreneur had the idea for SpeakUp during his time working for BlackBerry in Australia. He says he pushed for his team to problem-solve together, and the input overload got him thinking about the lack of information organization tools. So, he teamed up with Co-Founder and Chief Creative Officer Keith Barney, who is responsible for SpeakUp's design, to flesh out the concept.
For Gillenwater, the best advice he's received is to "apply the golden rule to business" for example by "always [striving] to make fair deals" with vendors, contractors and customers.
"Business for me," he said, "is about creating a positive outcome for everyone involved."